December 12
Today we purchased some formula to donate to a shelter. They have several new babies and formula is a really big expense for them. Next we went to the Fourth Avenue Winter Street Fair. We walked around the fair and had dinner at Magpies. After dinner we walked to the Parade of Lights route, had a seat, and waited on the parade to begin. The parade was a lot longer than I expected. It was around an hour and a half. Alex liked watching the lights, but he especially liked the trucks. Of course, Santa made an appearance at the end of the parade.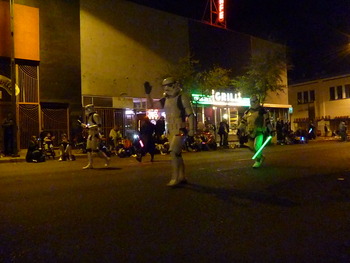 The storm trooper made it to this parade too.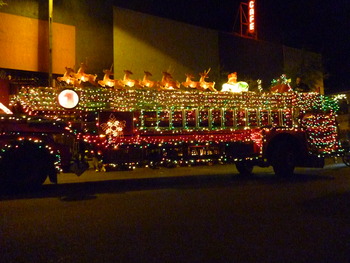 One of the trucks that Alex liked.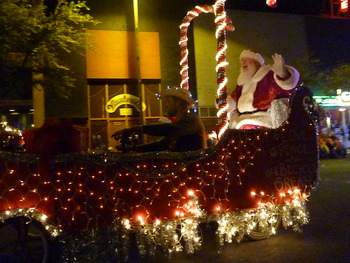 Santa
Follow our other daily December activities. December 1, 2, 3, 4, 5, 6, 7, 8, 9, 10, and 11.