December 4
We made a gingerbread house today. Alex ran around having a good time. I don't remember our previous gingerbread houses taking so long. Or, maybe we just didn't follow the directions. When we started "gluing" the pieces together with icing we realized we had to wait 2-3 hours. After waiting, we started "gluing" again and then began waiting an hour. Next, we finally began decorating. There you have it, our Christmas activity for the day.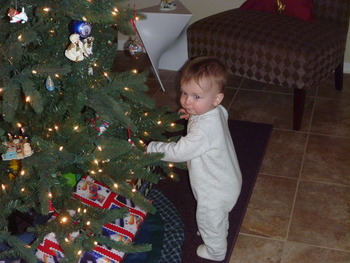 Alex decided to rearrange the ornaments on the tree.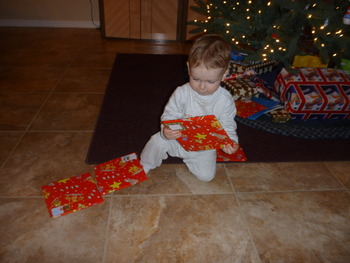 He also thought it would be fun to pull the presents out from under the tree.
Follow our other daily December activities. December 1, 2, and 3.