December 6
Today we each sent a postcard through Let's Say Thanks. You can do it too! It is easy and free. Just select the postcard you would like to send, choose a message or write your own, and hit send. Xerox prints the postcards and sends them to deployed troops. It only takes a second to send one or even more.
We also made some Christmas ornaments. I did most of the prep work, but Alex glued the cotton balls to the popsicle stick.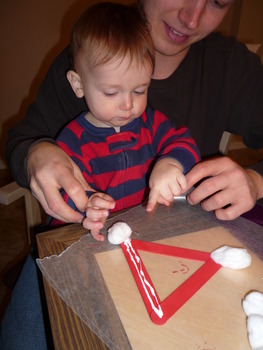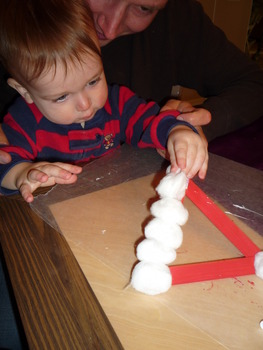 I actually had a more age appropriate ornament activity planned, but I could not find the contact paper.
Follow our other daily December activities. December 1, 2, 3, 4 and 5.