December 9
Today our Christmas activity was to learn how another country celebrates Christmas. We chose the United Kingdom. In addition to learning about the traditions of the the UK, we made crackers, and Victoria Sandwich Cake.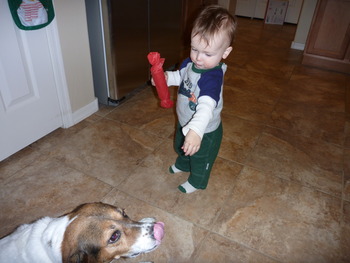 Alex walking around with his cracker.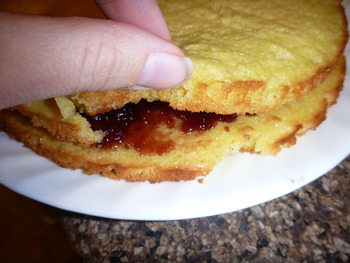 Victoria Sandwich Cake with a yummy filling.
Follow our other daily December activities. December 1, 2, 3, 4, 5, 6, 7, and 8.