8 Month Pictures
Alex turned 8 months old on Sunday. Unfortunately, I didn't get around to taking a picture until Monday. So, here is the 8 month, 1 day picture.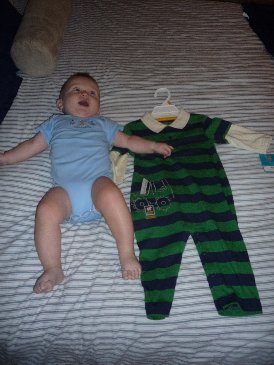 Alex 8 months, 1 day old (next to a 12 month outfit)
Check out my other monthly posts here, here, here, here, here, here, and here.
Role Models actually turned out to be an ok movie during the second half. We have also recently watched Paul Blart: Mall Cop and The Pink Panther 2. Paul Blart had its funny moments and The Pink Panther wasn't that bad either.
Saturday we did make it to the mall and I did find a swimsuit. I also found Alex a really cute onesie.
We had a dinner guest on Saturday and after dinner we played some Wii and Trivial Pursuit. Sunday we relaxed and watched a couple of movies. I did manage to clean out the office and the closet, but I still need to clean off my desk.
Sometime today I need to book a hotel for a conference that I need to attend. Gabe left me in charge of the hotel accommodations. Well, not really (he told me which hotel to book). The task of booking hotels has been taken away from since the Paris hotel incident of 2005.
As a side note, I did cook the cake batter for the ice cream cone cupcakes in the cones. Here is the link to the instructions. I just sat the cones up in a pan and cooked them that way.

Picture of Alex sitting. I have been playing around with some photo editing software.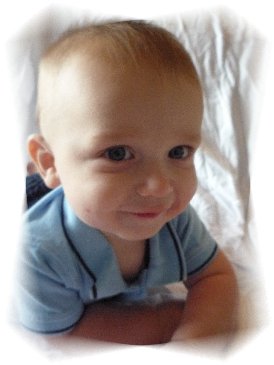 Alex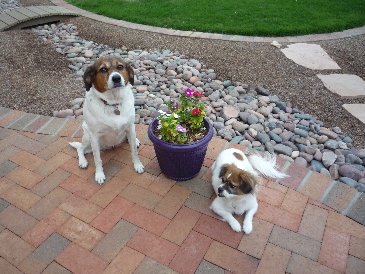 Clara & Elsa
I am not sure what we are doing this week. We will most likely watch some fireworks this weekend.