Still Unpacking
We are still trying to unpack. I am hoping that we will be finished by the end of February or at least 2010. Attempting to put things in order takes some of our free time. Alex takes the majority of it.
I am adding pictures to some of my previous posts (all the way back to December 17)...make sure and check them out!
We are thinking of going to San Diego this month. The other place we were considering was Las Vegas. It was in the running because it would be less than $300 for our flight and hotel room...for all of us!
Alex loves his activity mat. It makes tummy time a little more bearable.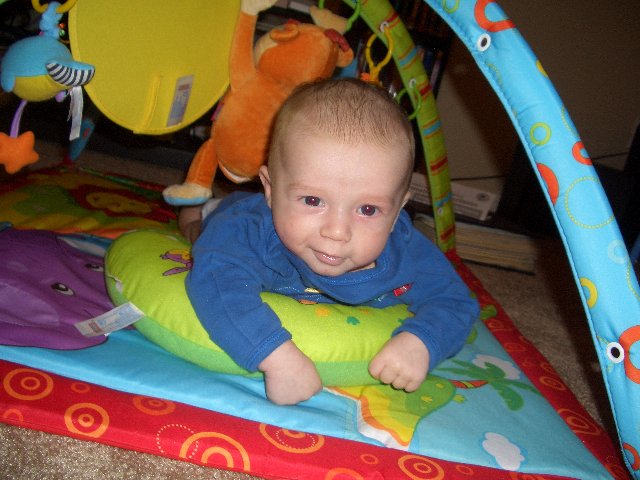 Alex enjoying tummy time.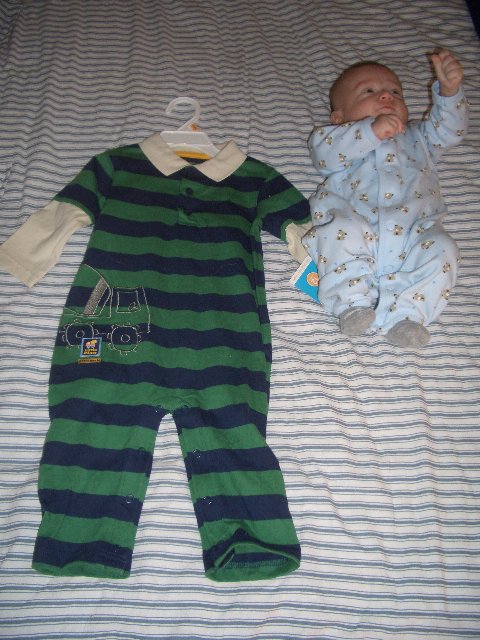 Alex 10 weeks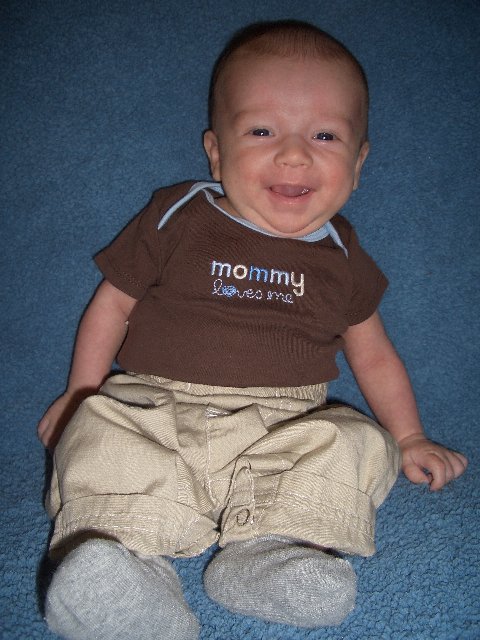 One of my favorite Alex pics.
Maddex is out of the hospital. For those of you that said a prayer or kept him in your thoughts, thank you.