Back in AZ
We left my parents house around 12:30 p.m. to head for St. Louis. After driving to the airport, returning our rental car, checking in with the airlines, going through security, and finding our gate, we had a couple of hours before our flight. One nice thing about traveling with a baby is priority seating. We arrived at the Tucson airport around 11:30 p.m. The luggage arrived around midnight and we were home around 12:30 a.m. After bringing everything inside I managed to take a bath around 2:00 a.m. I think we finally went to sleep around 3:30 a.m.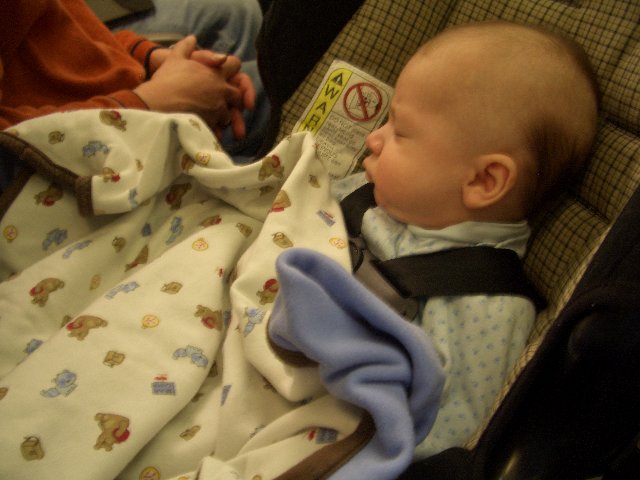 Alex on the airplane.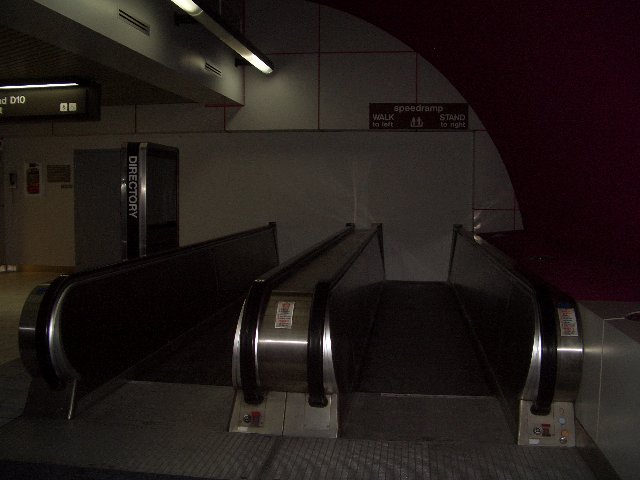 Speedramp into the wall at the airport in St. Louis.
We picked the dogs up from the kennel today. They are happy to be back home.
We are really hoping that Alex does not get sick. Maddex (Brandi - my niece's baby) is in the hospital. He is dehydrated, has pneumonia, strep throat, and if that isn't enough he also has an ear infection. Maddex is only 7 months old. Please say a prayer for his quick recovery.
Well, we have quite a few things to do today (we aren't going to get them all accomplished).