Oil Change & Haircut
One of my favorite things is an automatic soap dispenser. This was a recent purchase for us. I hate having to touch the soap dispenser with dirty hands (especially after handling raw meat). Now I just wave my hand under the dispenser to get my soap and use my elbow to turn on the water after handling chicken. I am not sure that it makes much of a difference, but it makes me feel better.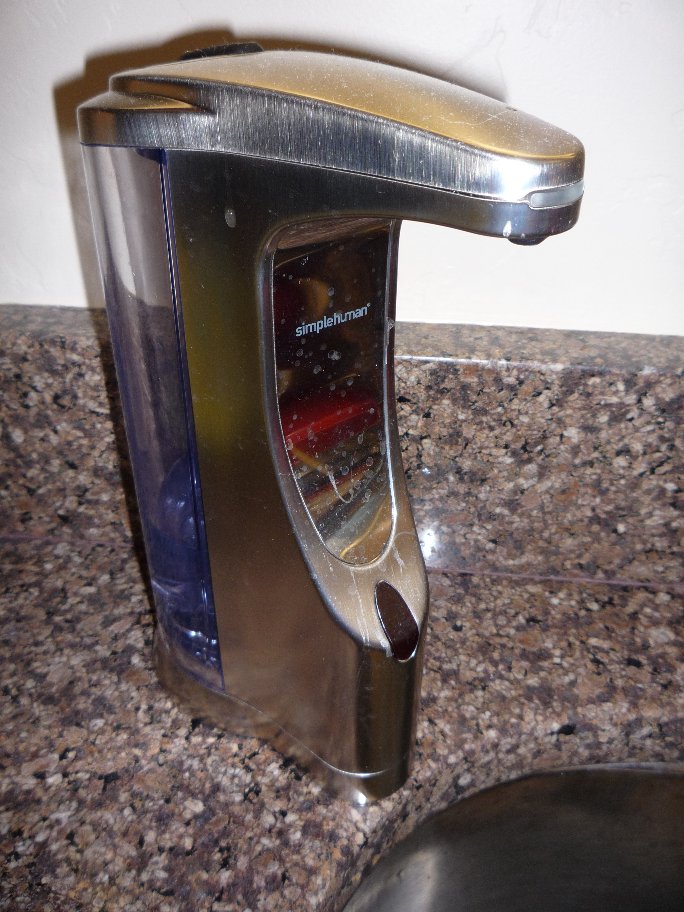 Our house is primarily unpacked (yippee!) however, the garage is a completely different story. Our three car garage currently fits only one car. I am hoping to tackle the mountain of stuff in there soon. Another thing on my list is to take down the Christmas tree. Yes, I know, I have turned into one of "those" people. You know the type. They leave their decorations up until June and then at that point decide they just might as well leave them up until December. It isn't entirely my fault. I am blaming the move on that one. I would like to have it down before February. I guess I only have a couple of days left. At least January is somewhat associated with the holiday/Christmas season. Maybe Gabe and I will be able to tackle it this weekend.
Below are some random Alex pics.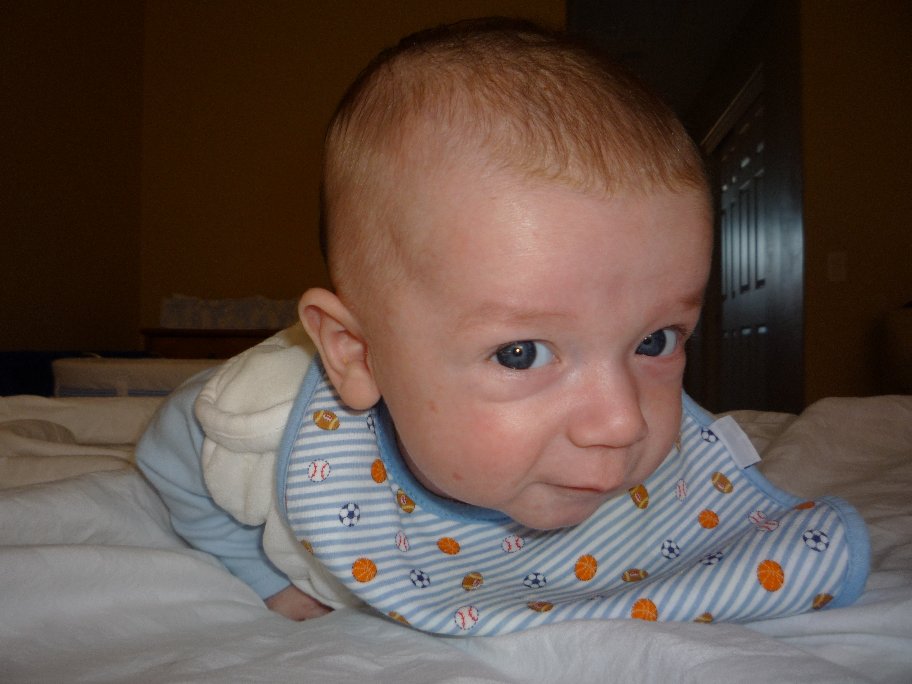 Tummy time.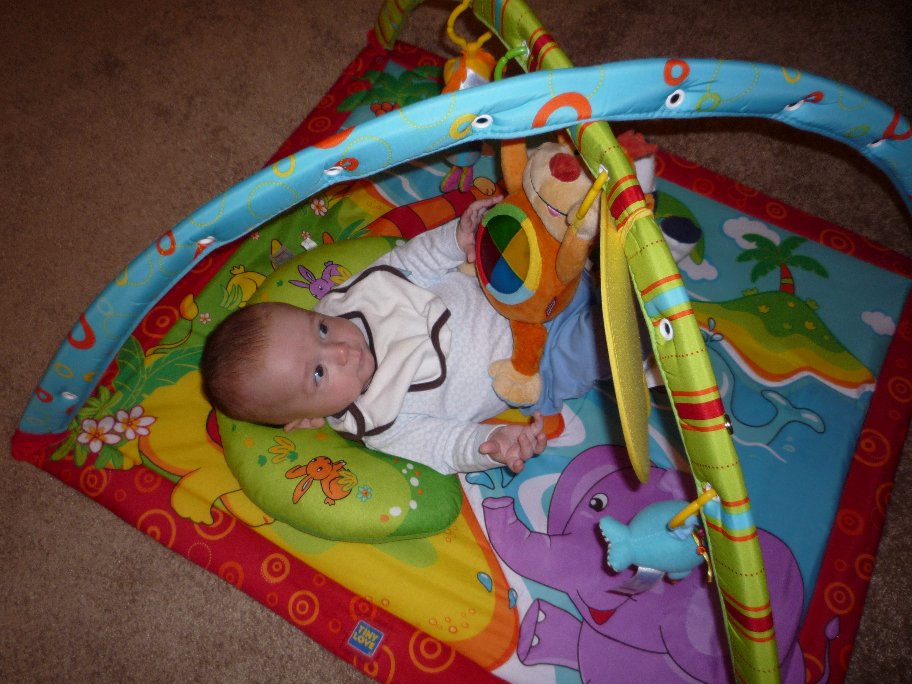 Playing with the activity mat.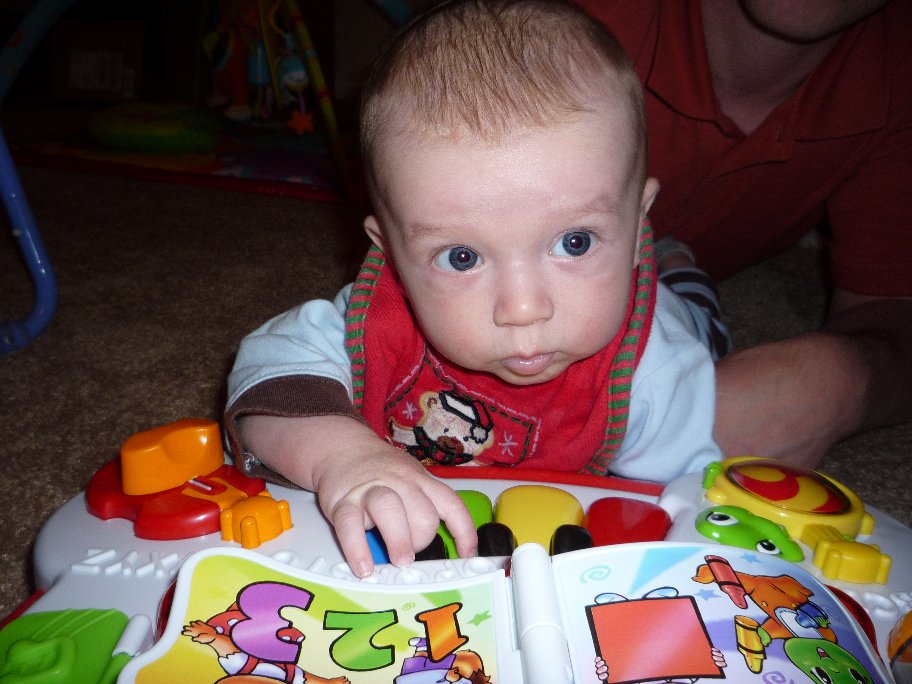 Tummy time.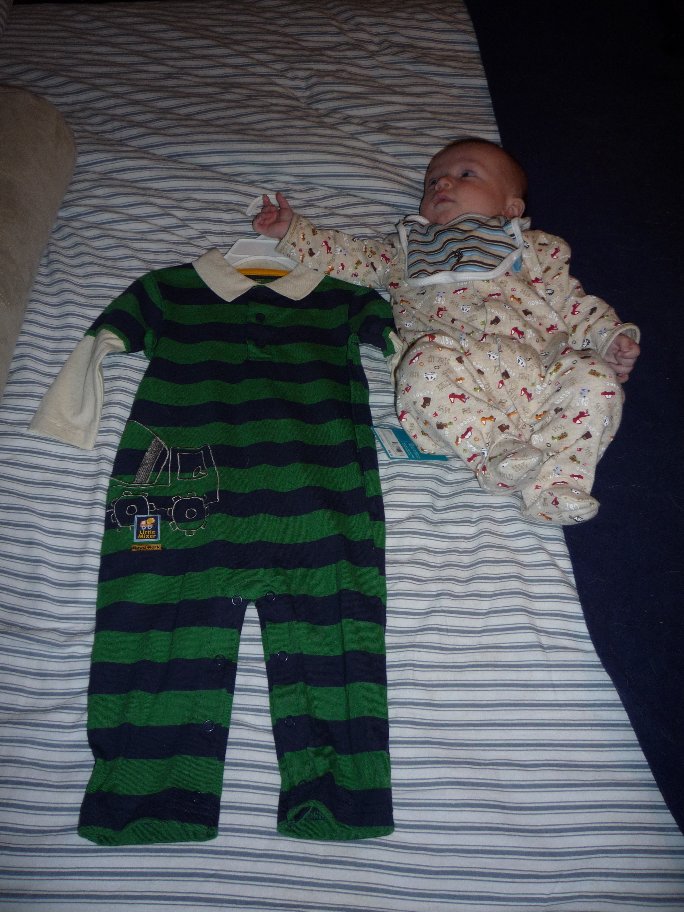 Alex 3 months old.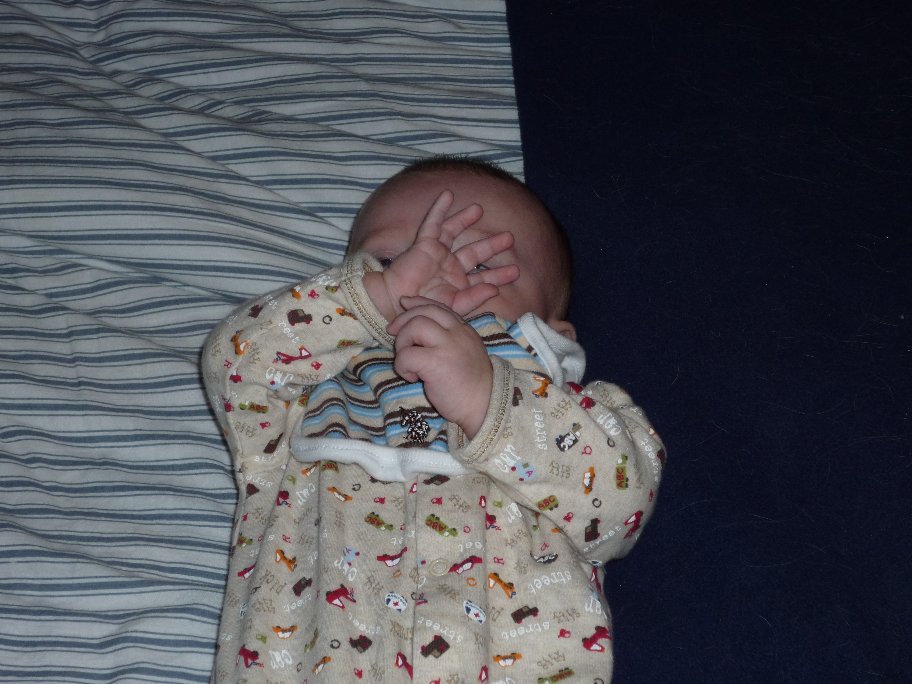 Please, no more pictures.
Yesterday we went to get the oil changed in my car. The plan was to drop off the car, pick up the loaner, and then go back today for my car. Well, when we arrived to drop the car off they informed us that they could change the oil right then. That saved us about an hour and a half in driving time.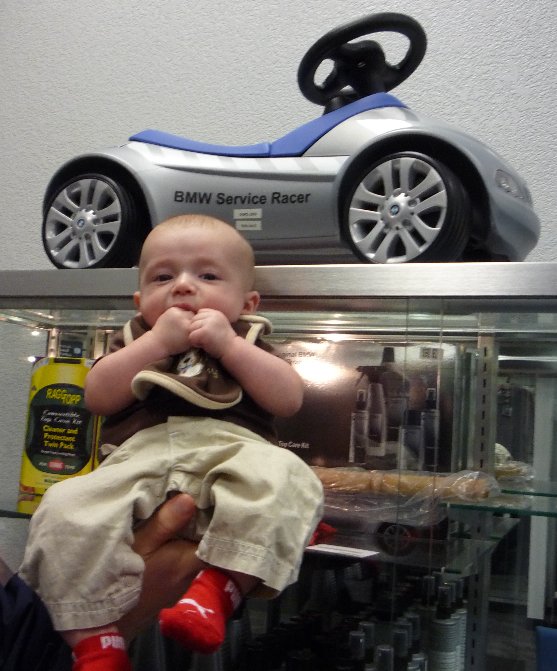 Alex hanging out while my oil was getting changed. I think he needs one of these to "drive" around when he is older. Gabe doesn't agree.
After the oil change I went to get a much needed hair cut. Before last night, my last haircut was in July before we moved!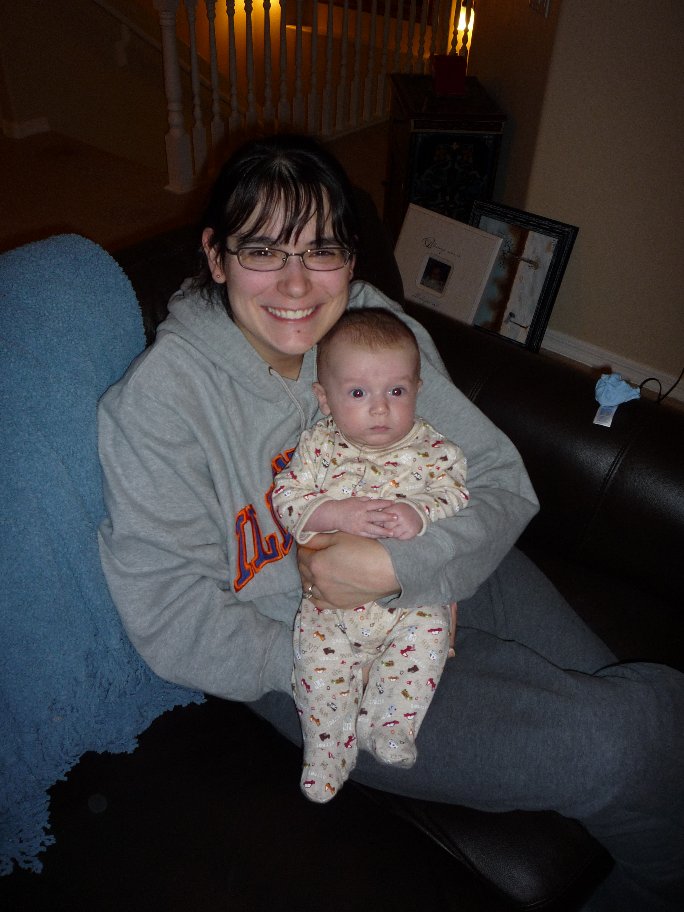 This was taken before my haircut.
I received my Quaker Oats Mini Delights sample. I chose the chocolatey drizzle and they were yummy. Plus, I received a coupon for $0.50 off my next Quaker Oats purchase. I eat a lot of oatmeal, so the coupon will come in handy. You can still request a sample.