Decorative Letter
This is a craft that I debated if I should share it or not. The reason is I was debating making some as Christmas presents. Now everyone will wonder if they will be receiving one in December.
I made this a while back. I also made two for my grandmas.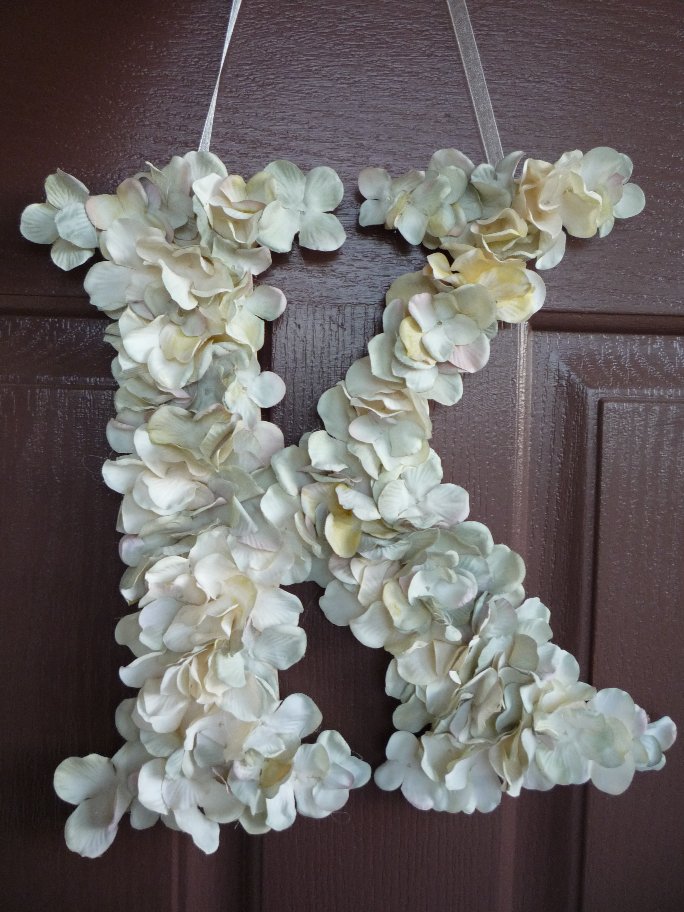 Supplies:
Wooden letter(s) of your choice
Paint to match flowers
Brush to paint letter
Glue (I used a hot glue gun)
Flowers off of the stems
Ribbon
Paint the letter with a color that matches the flowers. After the paint dries, use a hot glue gun to attach flower petals to the letter. Next, cut a length of ribbon and glue ends to the back of the letter to make a "hanger". Tie a loop at the top of the ribbon. Glue a flower petal to the back of the letter to hide where the ribbon is attached to the letter. Hang and enjoy.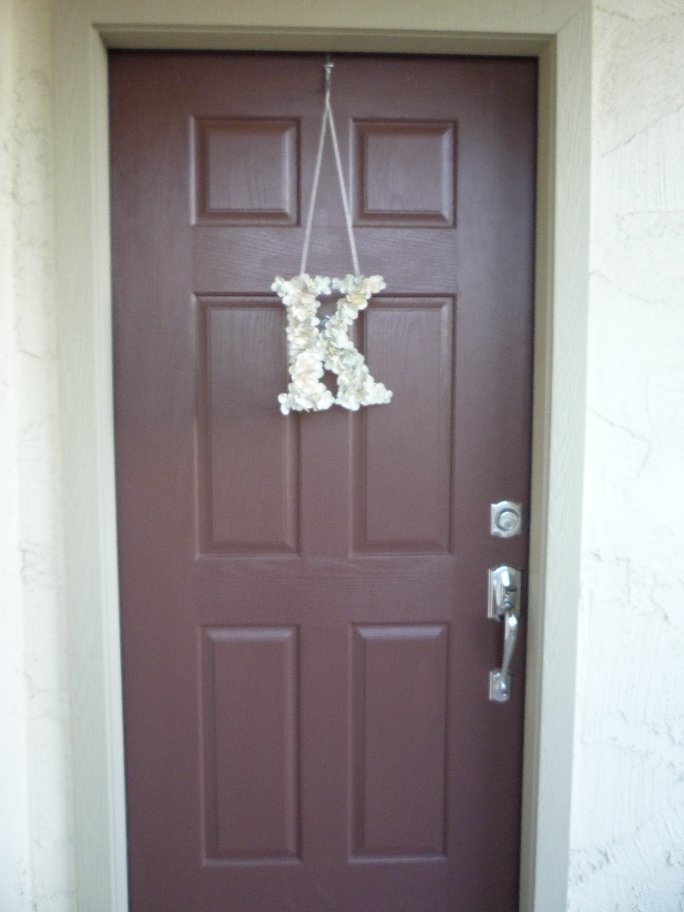 I made this to be hung on a door, but it could just as easily be hung up inside of a house.