Back Home
We are back home. We left Illinois on Wednesday and stayed the night in the hotel. We had an early flight back on Thursday so staying close to the airport was nice.

Rest Area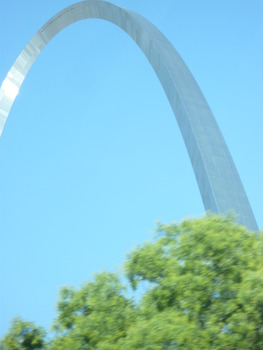 Arch Drive-By Picture
Gabe's parents met us in St. Louis and we went on the Budweiser Brewery Tour. Alex really liked looking at the horses.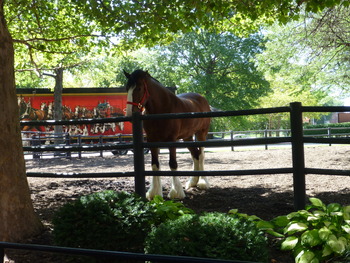 Horse on Brewery Tour
We had dinner in St. Charles. It is a neat little historic town.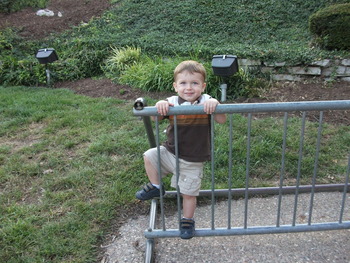 Alex really liked this bike rack.

We had fun walking by the waterfront and exploring the park.
We flew back on Thursday and we are attempting to catch up on everything that happened while we were gone.