On the Road Again
We are in Illinois. We flew into St. Louis in Saturday. After making a quick stop at Archiver's we headed to my parent's house.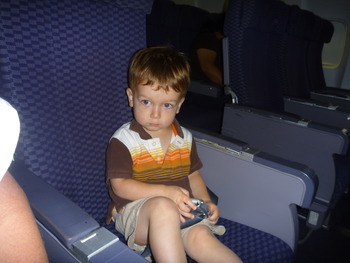 Alex on the plane.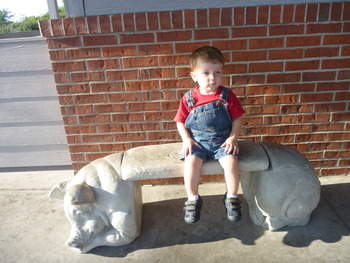 Sitting on the pig bench outside of 17th Street Bar & Grill
Gabe really likes the ribs that he gets there.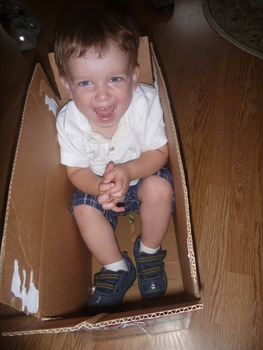 Alex really likes playing the Huggies diaper box. We pushed him around and he drove the "race car".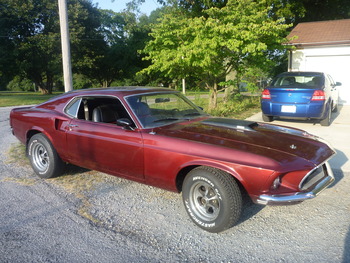 My brother's awesome new car.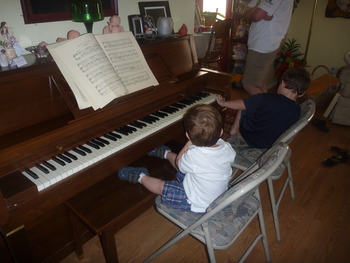 Alex and Maddex playing some tunes.
We had Alex a birthday party at my parent's house. We had BBQ, chips, coleslaw, and yummy cake.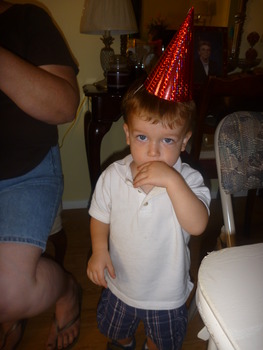 The birthday boy!
We are off to St. Louis tomorrow and then back to Arizona on Thursday.