July
The month of July went by fast. In an effort to catch my blogging up, I am going to post some pictures from a couple of events. This post is very picture heavy.
We went to Gabe's office and looked at the trucks. Alex thought the big trucks were a lot fun. Sorry, no pictures.
Alex loves the International Wildlife Museum. He has a blast touching all of the animals.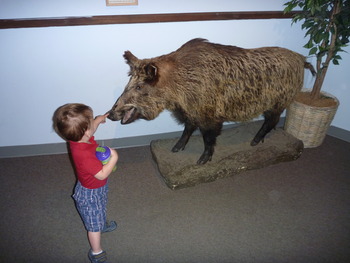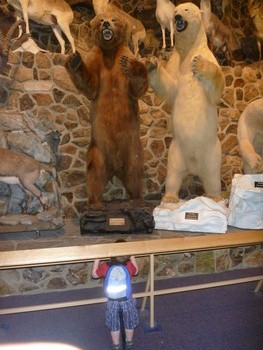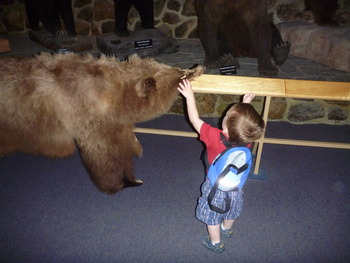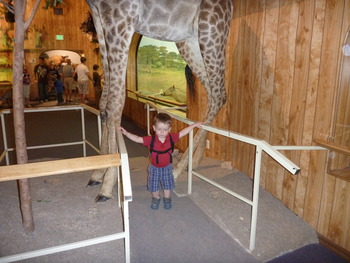 Running under the giraffe was a lot of fun.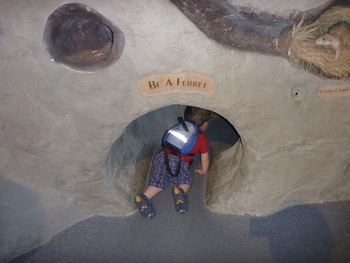 Crawling through the ferret tunnel was fun too!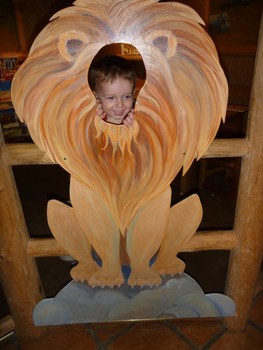 Alex the lion.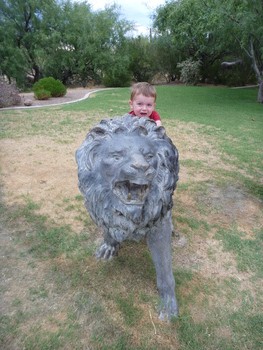 Hanging out with the lion at a neighborhood park.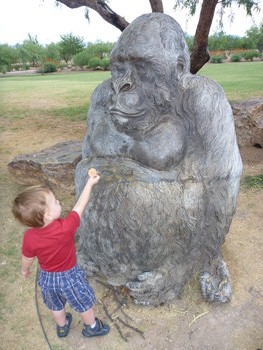 Sharing a cookie.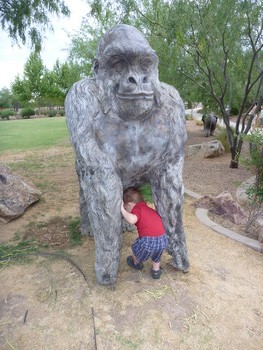 The Tucson Children's Museum is a great place to go on a hot day.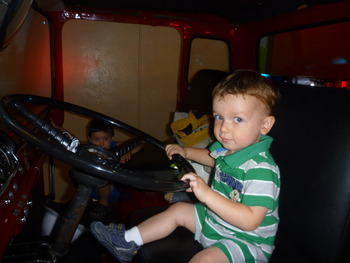 Driving a firetruck.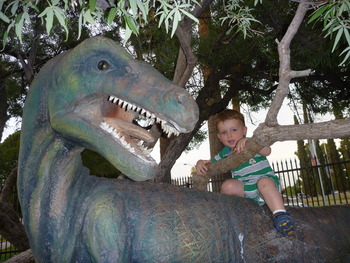 Hanging out with the locals.
I took Alex to Gymboree for the first time. He had a great time crawling all over the equipment. I think this is going to be something that we do once a month.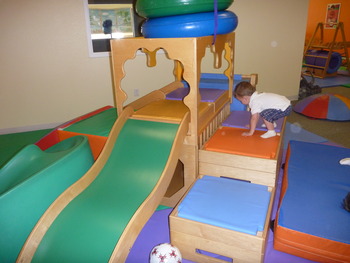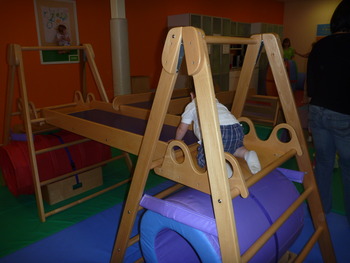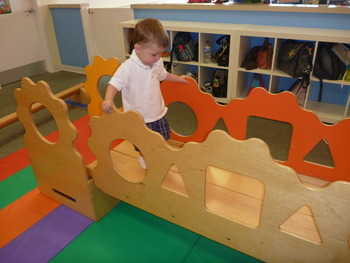 Alex loves to vacuum with his toy vacuum. So, we bought a Bissell Sweeper and Gabe only attached the first portion of the handle. Now Alex has vacuum cleaner his size that really works!
We also went to the Mini-Time Machine: A Museum of Miniatures and a baseball game. He enjoyed watching all of the action on the field.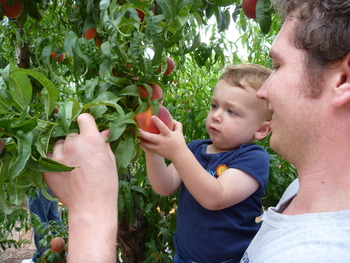 Alex picking a peach at Apple Annie's.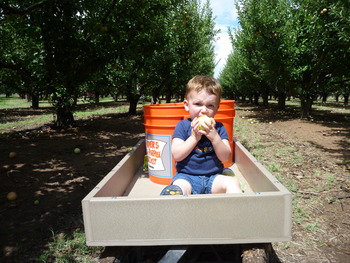 Trying out an apple.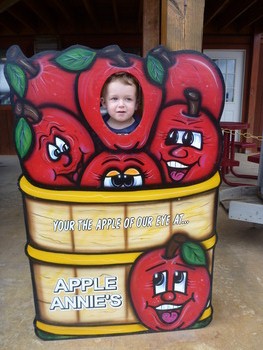 We have also been making recipes from the counties we visited on our last vacation.
July was a busy month!