Friday, June 4, 2010
We took the train from Paddington Station to the airport. Our flight was uneventful...which is a good thing.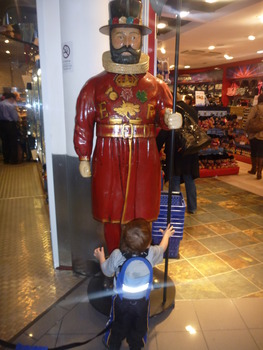 Alex and the Beefeater statue in the airport.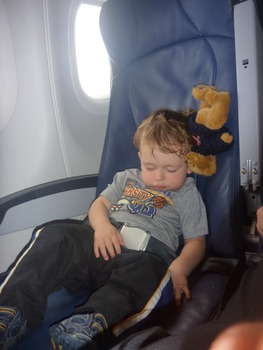 Sleeping on the airplane with Hans. Hans is the bear we bought in Denmark. Alex grabbed it in the store and would not put it down.