Three Month Pictures
Yes, these are professional pictures. Yes, it is completely legal for me to post them on my blog. Yes, it did take me a while to post them (he is now 4 months old). Here are a few of our favorites.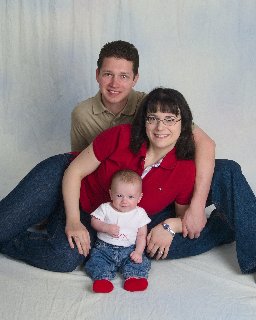 Gabe, Stephanie, and Alex (hmmm...doesn't look so great when I reduce the image quality to post on the blog.)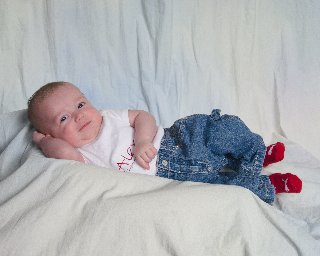 Alex lounging around.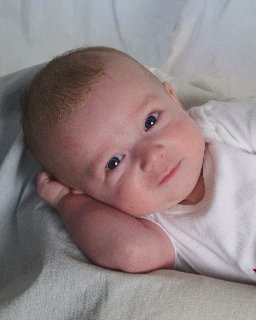 Alex in his model pose.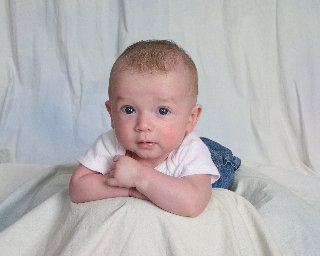 Serious Alex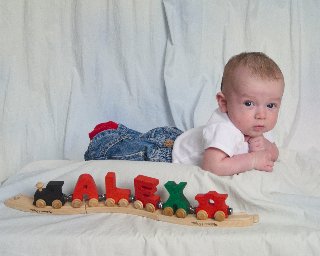 Alex and his "ALEX" train. His onesie has "Alex" embroidered on it as well as a train, but it is hard to see in the posted pictures.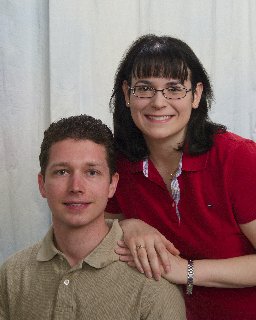 The day we had Alex's pictures made also happened to be our fifth anniversary.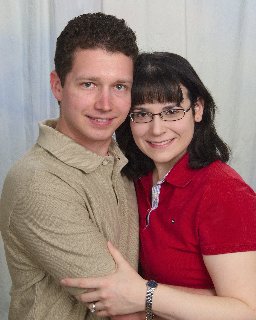 Gabe's favorite picture of the two of us.