Cow Palace
The weather was nice on Thursday, so Laura, Alex, and I headed out to the zoo. It was a lot of fun to walk around outside and see the animals. We explored a part of the zoo that Gabe and I never found. It is a pretty big area and we usually go to the right when we enter. Next time we go, we are going to start with the left. In the evening we caught up on Ugly Betty episodes. We went to Spanky's diner for dinner. It is a pretty fun place that is reminiscent of Greece. I kept waiting for John Travolta and Olivia Newton John to jump out and start singing.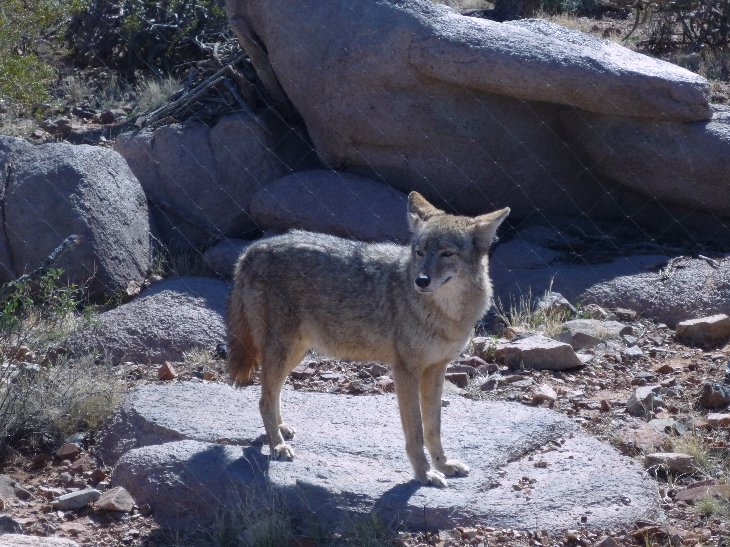 Coyote
We had dinner at the Cow Palace tonight. They have pretty good steaks. Across the street is the Long Horn. My goal is to Gabe to eat there with me at some point. He always wants to go to the Cow Palace.
I am making pretty good progress on my quilt. I have been working on it in the evenings while we watch T.V. I would say I am about 3/4 of the way through with quilting. After that I just need to sew on the binding and then I will be finished. I probably have around 3 or 4 days left at a minimum.
I have been reading while feeding Alex. It takes him 20-30 minutes to eat a bottle, so I have been reading and I am almost finished with Eclipse. Breaking Dawn is next in line.