Vacation
Yesterday was wonderful weather for February. It was 91 degrees! We had dinner outside on our patio and then we went for a walk. It think we are going to start eating outdoors more often. It was really nice.
Gabe booked our vacation last night. We usually go to Europe in February, but we opted not to go this year. Instead, we are going to Alaska at the end of May. Neither of us have been, so it should be quite an adventure. I have a friend that went on an Alaskan cruise and he suggested getting a balcony room. Usually we just get a room with an ocean view, but this time we booked a balcony.
I also finished the quilt I was working on! It was finished while watching Still Waiting. It was the sequel to the movie Waiting. I am not sure why I rented it, because I didn't really even like Waiting. It made Waiting look like an award winning movie. It was a pointless movie about two competing restaurants and the people that work there.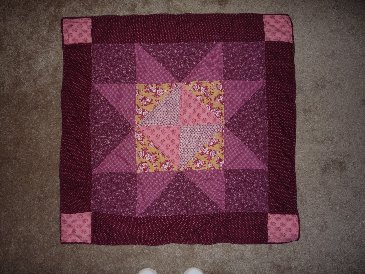 Quilt
I made this tie onesie for Alex. I was going to wait to post it on my blog, but I already emailed a picture to Brandi (I asked if she wanted one for her son, Maddex).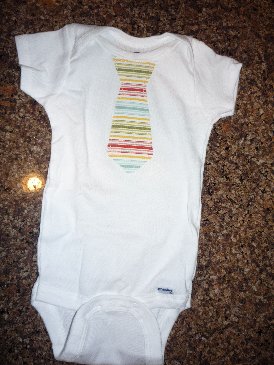 Tie Onesie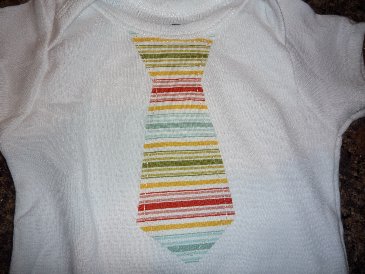 Close up of "tie"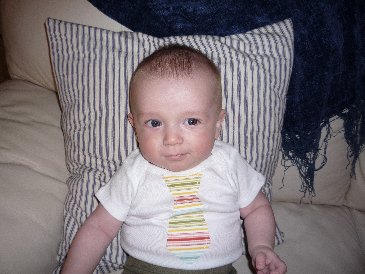 Alex modeling the onesie.