Peter Piper
Gabe had a robotics competition in Phoenix, so Alex and I drove up separately.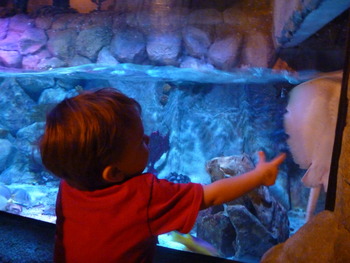 Alex had a lot of fun at Sea Life looking at the fish. I think it was a little expensive for what we saw, so we probably won't be going again.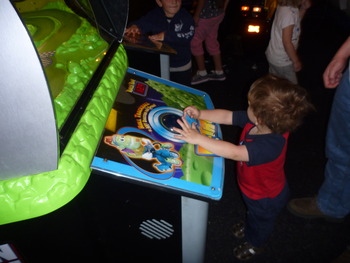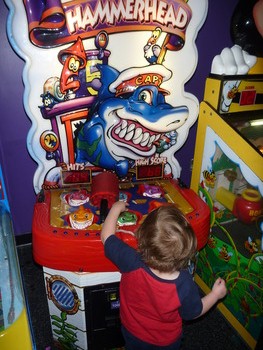 He had a lot of fun watching the robots compete. He also liked playing the games at Peter Piper.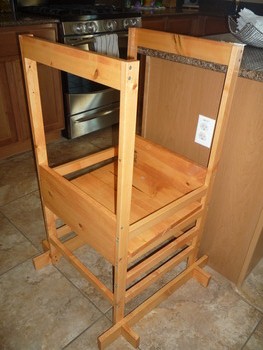 We are almost finished with the Helping Tower. Gabe still has one piece to put in its place. We altered the design slightly.
Alex is napping right now and I would love to read some more of The Girl with the Dragon Tattoo, but I have too many things to do...maybe I can work fast.