Animals
Wow! Where has the month of March gone? Gabe and I finally made it to another performance of the symphony early this month. They give away the flowers used for the decorations and my seat number was drawn. We came home with a huge flower arrangement.
The weather is gorgeous here. We have been doing quite a few outside activities.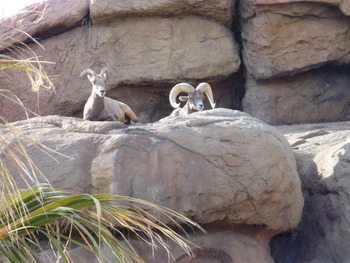 Big Horn Sheep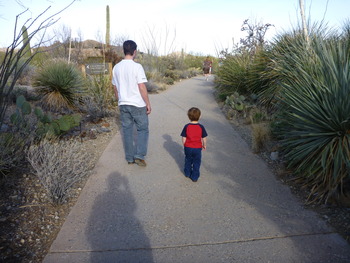 Gabe and Alex enjoying the weather.
Overall things have been busy. I am still running. I am up to a little over 3.5 miles. I should be able to run in the 5-k. I have already registered. So I will be there even if I have to walk the entire thing.
The Little Helper Tower is still a work in progress. I don't think it will be finished until sometime next week though. Gabe has a lot of work commitments coming up soon.