Pumpkin Patch
I missed my book club meeting on Thursday. I was not feeling well. The book was A Tree Grows in Brooklyn by Betty Smith. The book was okay. In my opinion, it would have been better without the last 20% of the book, but that was the entire point of the book. A girl grows up poor in Brooklyn and it goes through her life and the cycle of poverty. I am currently reading The Lost Symbol by Dan Brown. This is not for the book club. However, I checked out a copy from the library and it is due back in a few days and I am almost half way through the book. I had better get reading.
Thursday I bought tickets to Legally Blonde the musical. Katie and I going to see it. They went on sale Friday, but because we have purchased tickets before, Gabe had a presale code.
On Friday, Gabe, Alex, and I went to Phoenix and stayed in a hotel downtown. We walked around downtown. There is an open air market that was a lot of fun. We had some really good pizza. Before heading to Phoenix, we stopped at a pumpkin patch to pick out a pumpkin.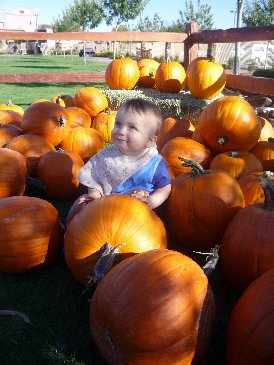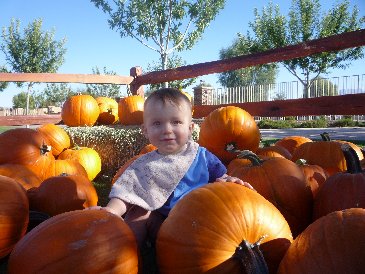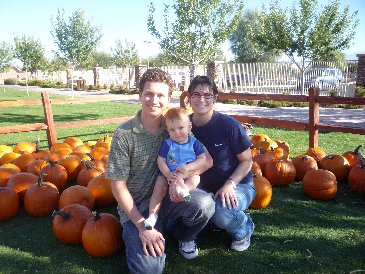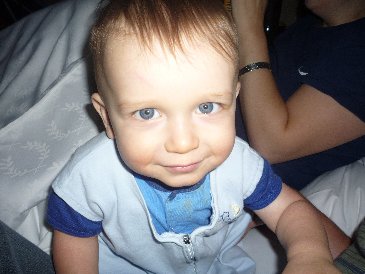 Saturday, on the way back home we stopped off at IKEA and a couple of other places. Last night after Alex went to bed we relaxed a little bit. We also watched the movie Adventureland...don't waste your time.
We went to the park today. Alex loves swinging. The picture below if from a couple of weeks ago.