Alex's Birthday Party
We had Alex's birthday party on Saturday, October 17. We planned to have the party outside, and I set everything up outside, but the temperature was 102. So the party remained inside until the sun started to go down and there was an ample amount of shade in our back yard. Once the shade appeared, everyone moved outside.
I had hired a professional photographer to take pictures at the party. Unfortunately, she was very ill. So, our friend, Kevin, volunteered to take some pictures. He saved the day.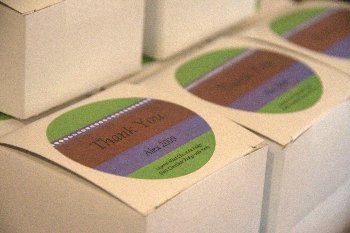 The adults that attended the party received a box of layered mint chocolate fudge and dark chocolate fudge with nuts.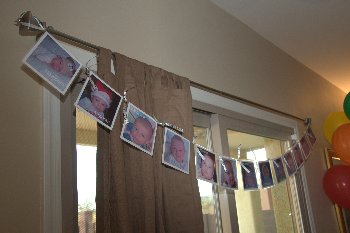 This is the "Alex Banner". There is a picture for every month of life and I had them laminated. I saw a similar idea somewhere on the web.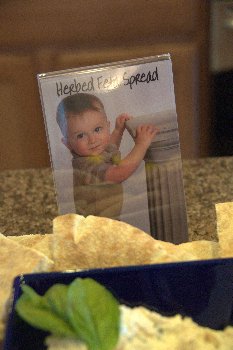 All of the food was accompanied by a picture of Alex letting the guests know what they were about to eat.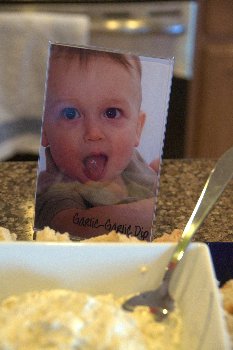 I just edited the pictures in Picasa and then sent them to my local Walgreens for printing.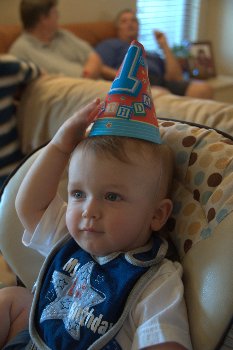 Alex modeling his birthday hat.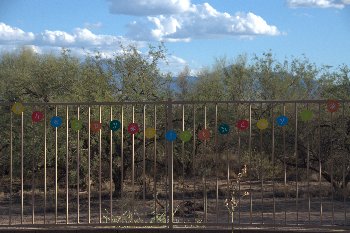 Happy Birthday! sign outside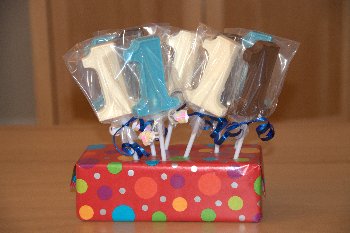 White chocolate and chocolate one suckers. These were a lot of fun to make. I did eat a few white chocolate chips in the process though.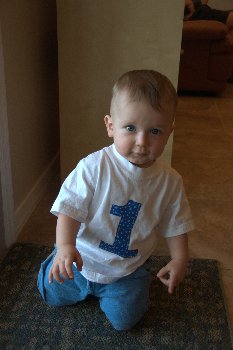 Alex modeling his one shirt that I made just for this occasion. I figure he can wear it all year. He will be one until his next birthday. If you follow my blog regularly, you might remember that I made Maddex a shirt too.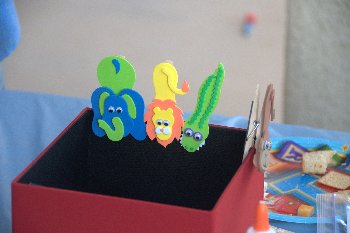 In addition to the ring toss game and the bean bag toss game, there was a craft table. These little guys are magnets that also have a clothes pin so they can grip things.
Kevin had to leave at this point.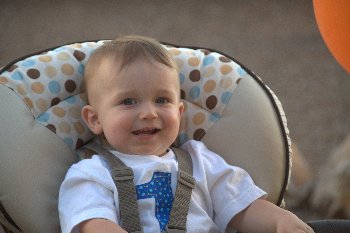 Alex hanging out outside waiting for the cake.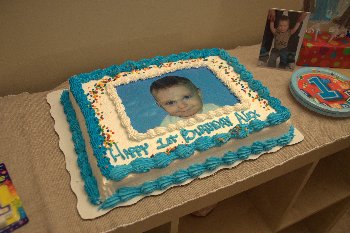 The cake.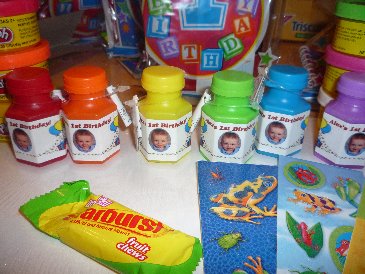 Personalized Alex bubbles that went in the treat bags.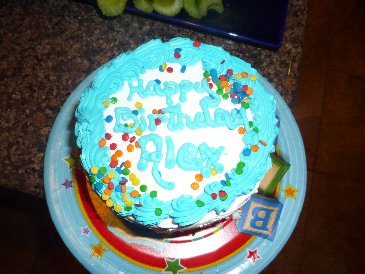 Alex's Cake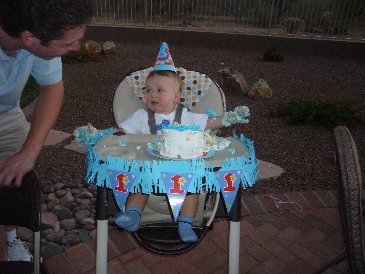 Alex digging into his cake. He was a mess!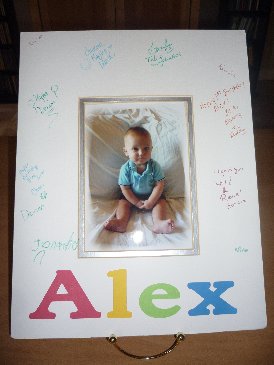 This is photo matte with a picture of Alex. All of the guests signed the matte before leaving.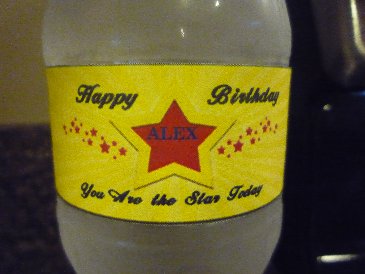 Personalized Alex water bottle.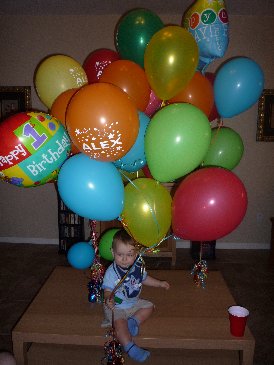 Alex and balloons. He LOVES balloons.
The party was fun and we all had good time.