Organizing Ribbon - WFMW
I have a bag of ribbon that I have collected. This "organization" makes it a little difficult to know exactly what ribbons I actually have in my stash.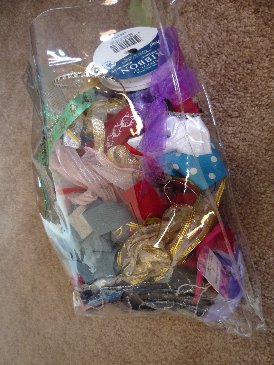 I use paper towel rolls (after the paper towels are used) and wrap my ribbon around them. I secure the ribbon to roll with tape where it is attached and the end of the ribbon to keep it from unrolling.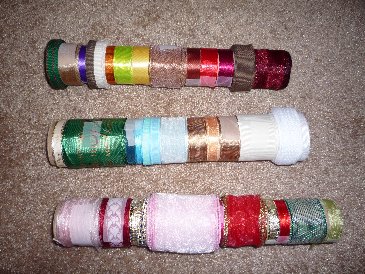 Now it is easy to see what ribbons I have and they are more accessible to use.
See other great Works for Me Wednesday tips over at We Are That Family.