Coasters
I have had a couple of people ask how to make my coasters. The original idea came from DIY Maven. I made of couple of alterations to better suit what I wanted to do.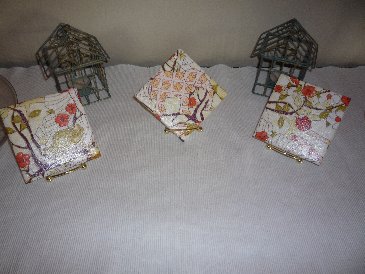 I don't actually use this set as coasters, but instead I display them on wire stands.
Here is what you need to make the coasters: plain ceramic tile(s), alcohol, something to wipe the alcohol, Mod Podge, foam brush, napkin(s) of your choice, polyurethane, craft paint brush, self-sticking felt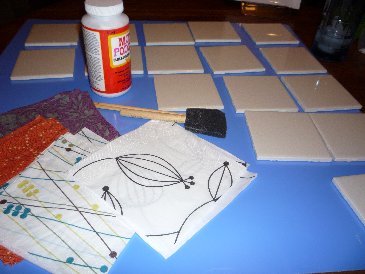 Wipe down each of the tiles with alcohol. Wait for them dry. Cut the napkins into more manageable sized pieces and remove all layers but the very top. Place Mod Podge on the tile using the foam brush (top and sides). Then, lay the napkin across the tile smoothing as you go along (top and sides). Allow to dry for a couple of hours.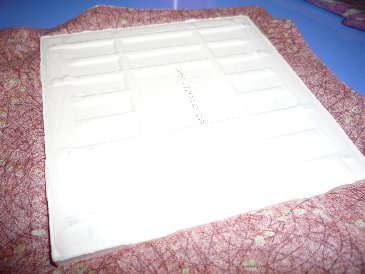 After the coasters are dry, brush a small amount of Mod Podge along the edges of the back of the coaster.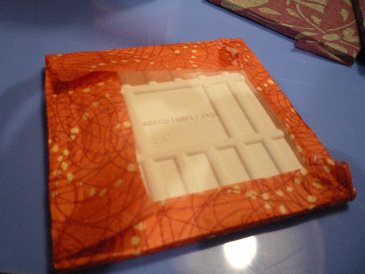 Fold the excess napkin over the back and remove excess napkin.
Using the small craft brush apply three coats of polyurethane. Make sure and wait at least three hours between coats. After the final coat allow the coaster to dry for at least twenty-four hours before continuing.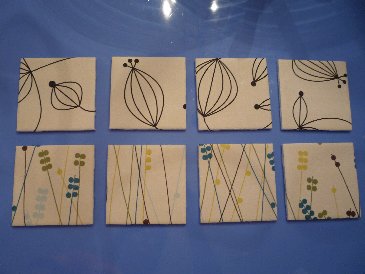 Cut self-sticking felt and apply to the back of the tile. Your coasters are ready to use (or display).