Ketchikan, Alaska
Today we were in Ketchikan. Before getting off of the boat, we went on a tour of the galley and played some trivia (and we won!). As the person in charge of the trivia said, we won a fantastic plastic prize. We ended up with some lip balm, a luggage tag, and a pen. It would not be a day on the cruise ship without attending an art auction. We won a free piece of art in a raffle. Even though I have already spent my art budget, I still like going to the auctions.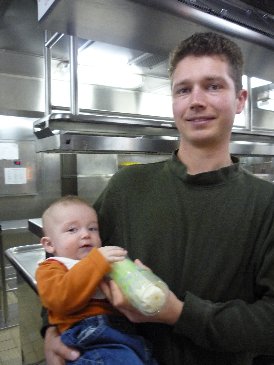 Galley Tour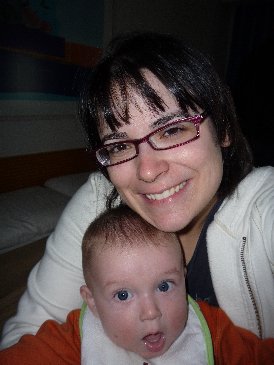 This is not the best picture of me, but I love the expression on Alex's face.
In Ketchikan, the salmon capital of the world, we went to The Great Alaskan Lumberjack Show. At one point they used very loud chainsaws, so they brought Alex a pair of ear muffs to protects his ears. He is not fond of loud noises, so every time the crowd clapped, he screamed. After the show we walked around Ketchikan.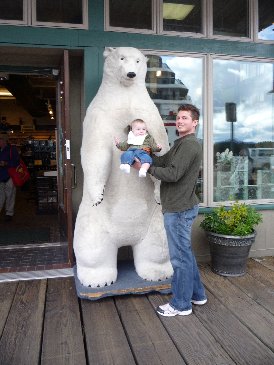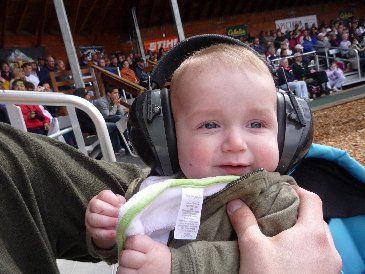 Alex and his hearing protection during the lumberjack show.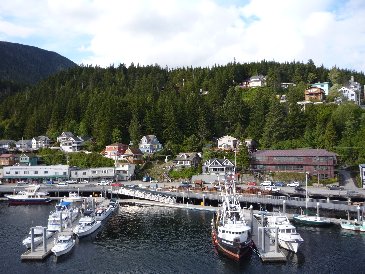 Ketchikan