Juneau, Alaska
Today we spent the day in Juneau. We went up Mt. Roberts and hiked around. We also walked to the state capital and the Governor's house.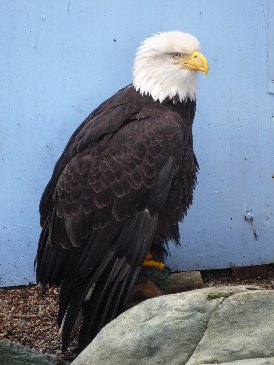 This eagle lives on Mt. Roberts. She was shot through the wing by a hunter and fell to the ground. The impact caused a retinal detachment in her left eye.

Hard Rock Miner statue.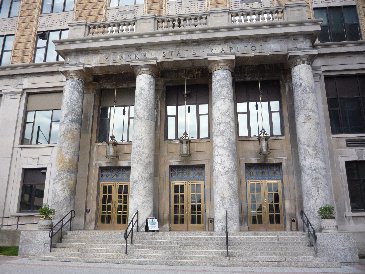 Alaska State Capitol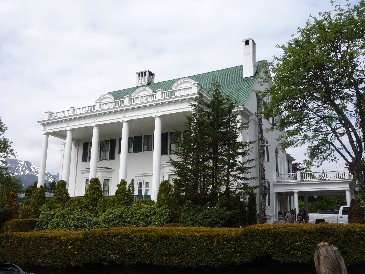 Governor's/Governess's Mansion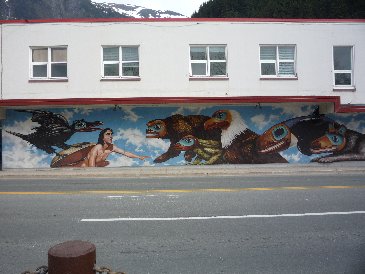 Tlinget story of creation painted on City Hall.
Afterward, we took a bus to Mendenhall Glacier.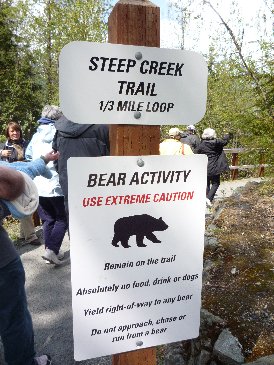 Path from parking lot. You don't have to ask me twice to yield the right of way to a bear!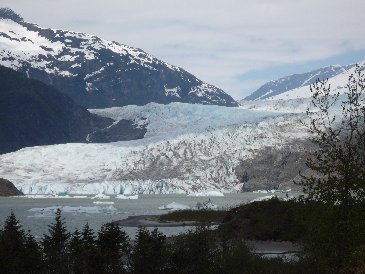 Mendenhall Glacier.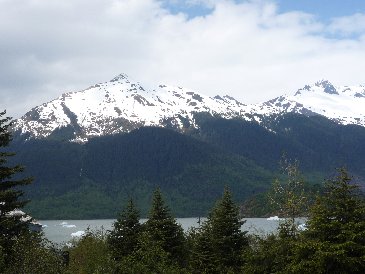 Pretty scenery.
We came back to town and walked around some more. This time instead of venturing out into Juneau, we stayed near the cruise ship area. I miscalculated the number of diapers that we would need for the trip and we were running out. I brought 200. We would be gone for 10 days (really 9 if you consider that the first and last day of our trip we would only be away from home for about half of the day). Alex goes through 20 to 30 diapers a day. I budgeted 20 per day...big mistake! I am not sure what I was thinking. So, we purchased 56 diapers in Juneau for $30!!!! I pay $2.00 for a 40 pack here (I watch the sales, use coupons, and stock up when the price is right). So, instead of paying my normal 5 cents per diaper, we had to pay almost 50 cents! I was not happy with myself.
We were back on the cruise ship in time to get ready for dinner. Tonight was another formal ninght. Gabe had lobster and I had a very yummy beef wellington. We both had Baked Alaska for dessert. Tomorrow we will be visiting Ketchikan.
On a side note, tonight after dinner a lady thought that Gabe had a Scottish accent. I am not sure where that one came from.