Hubbard Glacier
Today we saw Hubbard Glacier. All of the icebergs were pretty neat too. I have a lot of pictures of ice. I guess the good thing about a digital camera is I don't have to print them. The cruise ship navigated through some pretty icy waters so we could get as close as possible to the glacier.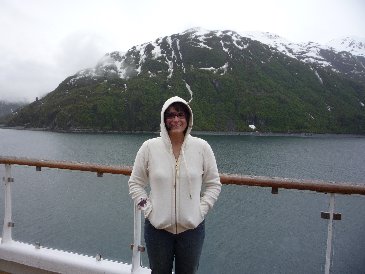 Stephanie on the way to Hubbard Glacier.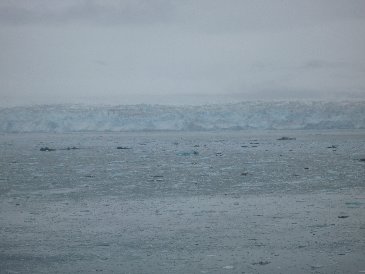 Hubbard Glacier. The picture does not give an accurate idea of the size. If I remember correctly we were still at least two miles away (I think it was four miles).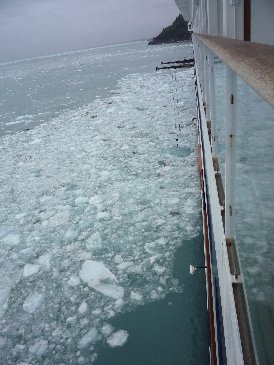 Ice our cruise ship went through to get us even closer to the glacier. I am glad we didn't relive Titanic at this point. There were some pretty big icebergs in the water.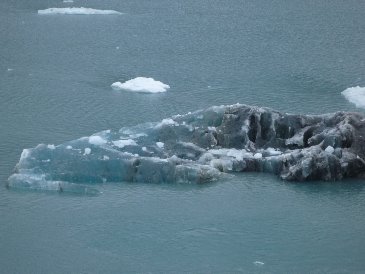 One of my many iceberg pictures.