Ravinia
Gabe and I just returned from the Hootie and the Blowfish concert at Ravinia. We are both still working on the house. He is vacuuming and I am taking a short break from packing stuff. I don't see how it will be possible for me to get all of the laundry done. I still need to pack my clothes and then I am done! Another kink was thrown in the system when our Realtor called because someone wants to look at our house tomorrow morning. I think we should have told them either tomorrow evening or Sunday (heck, we are still packing), but Gabe disagreed. So, they are coming tomorrow morning. I hope they don't mind our stuff spread out everywhere. I am not "putting it away" just to drag it back out again. I have already done that once for another showing.
Anyway, the Hootie and the Blowfish concert was a lot of fun. We brought food in from Meson Sabika and had a picnic. Then we walked around the park some and listened to the music. We even worked our way up to see the stage. I really should get back to packing again.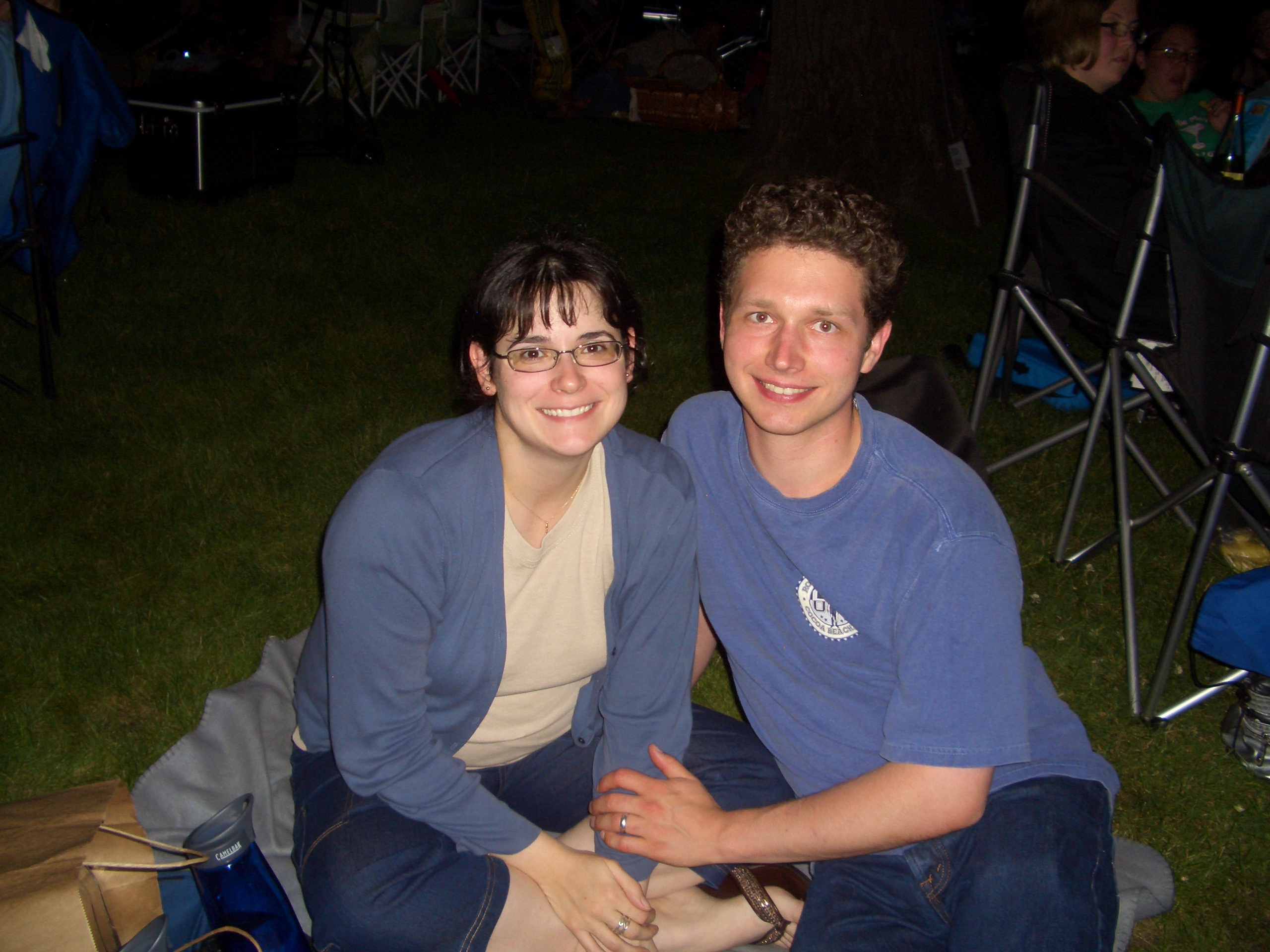 Stephanie & Gabe at Ravinia.