Chicago
Wednesday evening Gabe and I headed downtown to the city. It was our last hurrah in Chicago. We had dinner at the original Gino's East. In the five years that have lived in Chicago/the Chicagoland area I never quite made it to Gino's (Giordano's was favorite though). We managed to get around the 30-60 minute wait for a table by accepting a seat at the bar instead. All of Illinois restaurants are no smoking now, so I don' mind sitting in the bar area. Well, it turns out there weren't two seats together at the bar so we ended up with a table. We ordered garlic sticks and a pizza. It was pretty good. Surprisingly the pepperoni was very tasty. It has been my experience that Chicagoans generally prefer sausage to pepperoni, thus sometimes the pepperoni is less than desirable. I still prefer Giordano's for deep dish pizza (really I am more of a thin crust person), but Gino's is a pretty good second. After waiting the hour for our pizza and eating we ended up missing the free concert at Millenium park. By missing the concert, we scored a pretty awesome parking spot. We made it just in time to park the car and walk to the lake front to find a spot to watch the fireworks.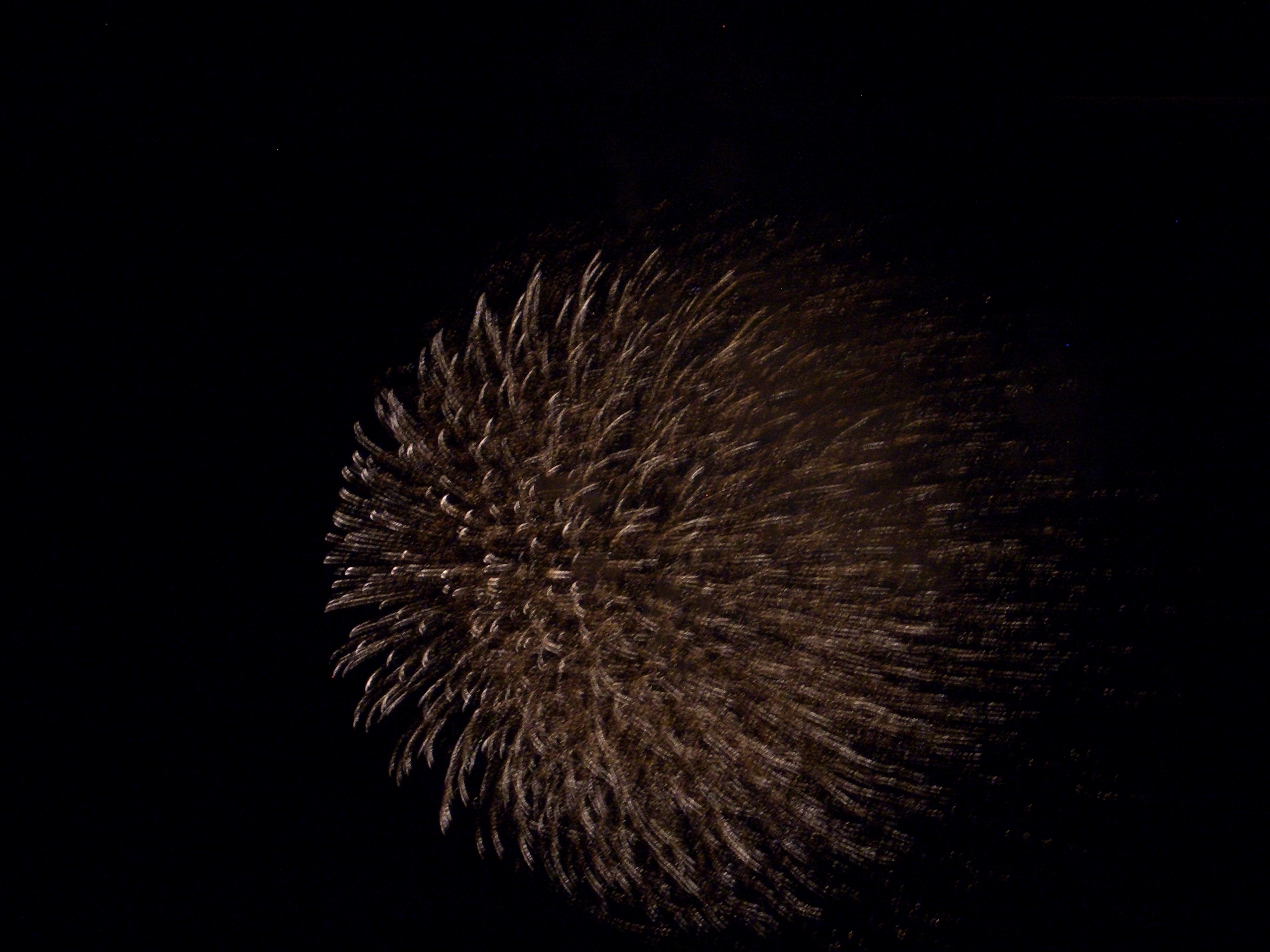 Fireworks at Navy Pier.
Next we headed to Buckingham fountain to watch the fountain show to music at 10:00 p.m.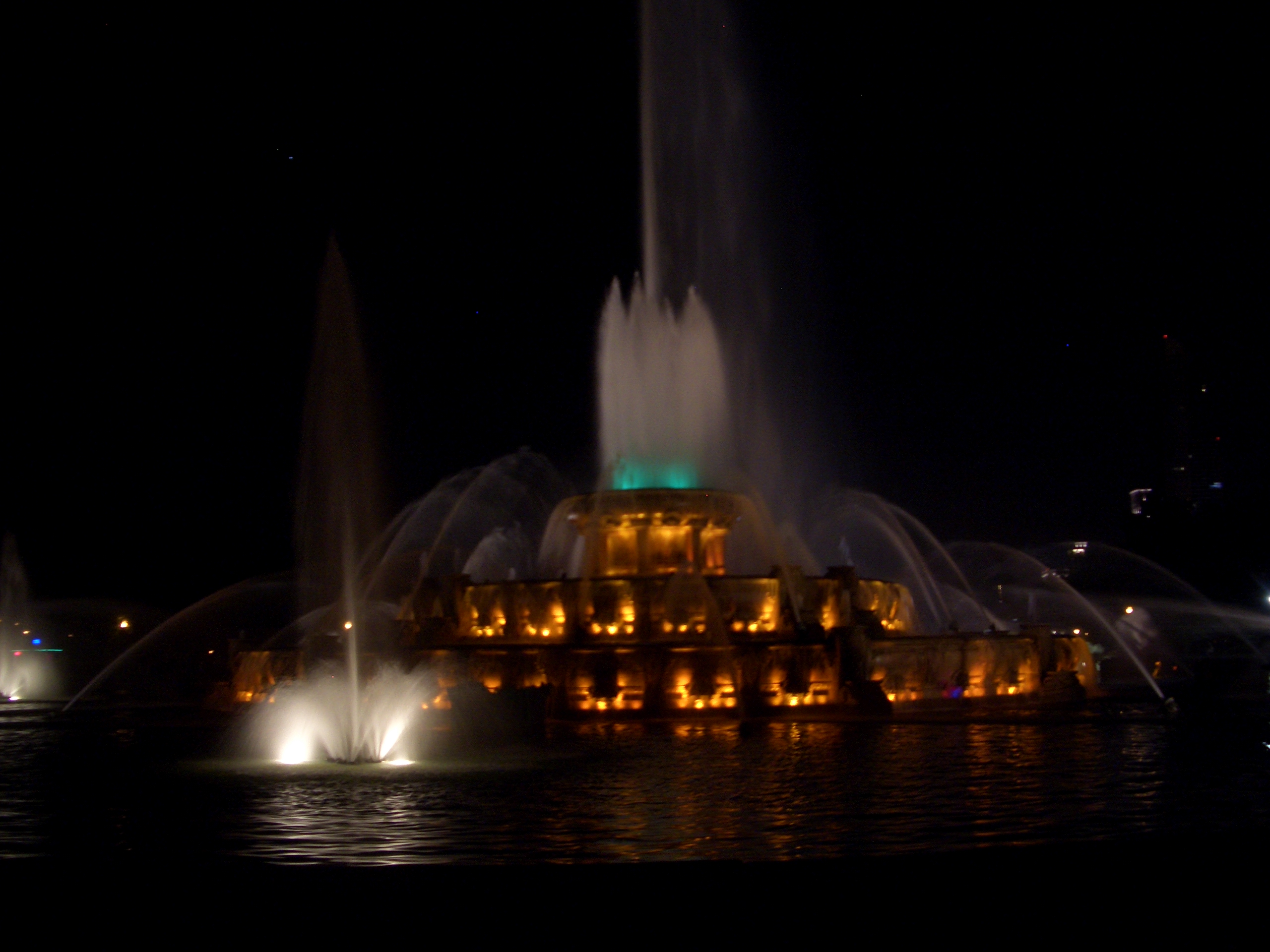 Buckingham Fountain
We headed back to our car around 11:00 p.m. We drove past my school and then past our old residence in the city. That was the end of our Chicago trip.
Yesterday evening we went to the Bavarian Lodge for dinner with Aaron and his sister (Danna). I had the chicken Schnitzel (which I believe is what I had at the Berghoff). I like Schnitzel, what can I say. The food was good and the price wasn't too bad, especially considering the amount of food that was served.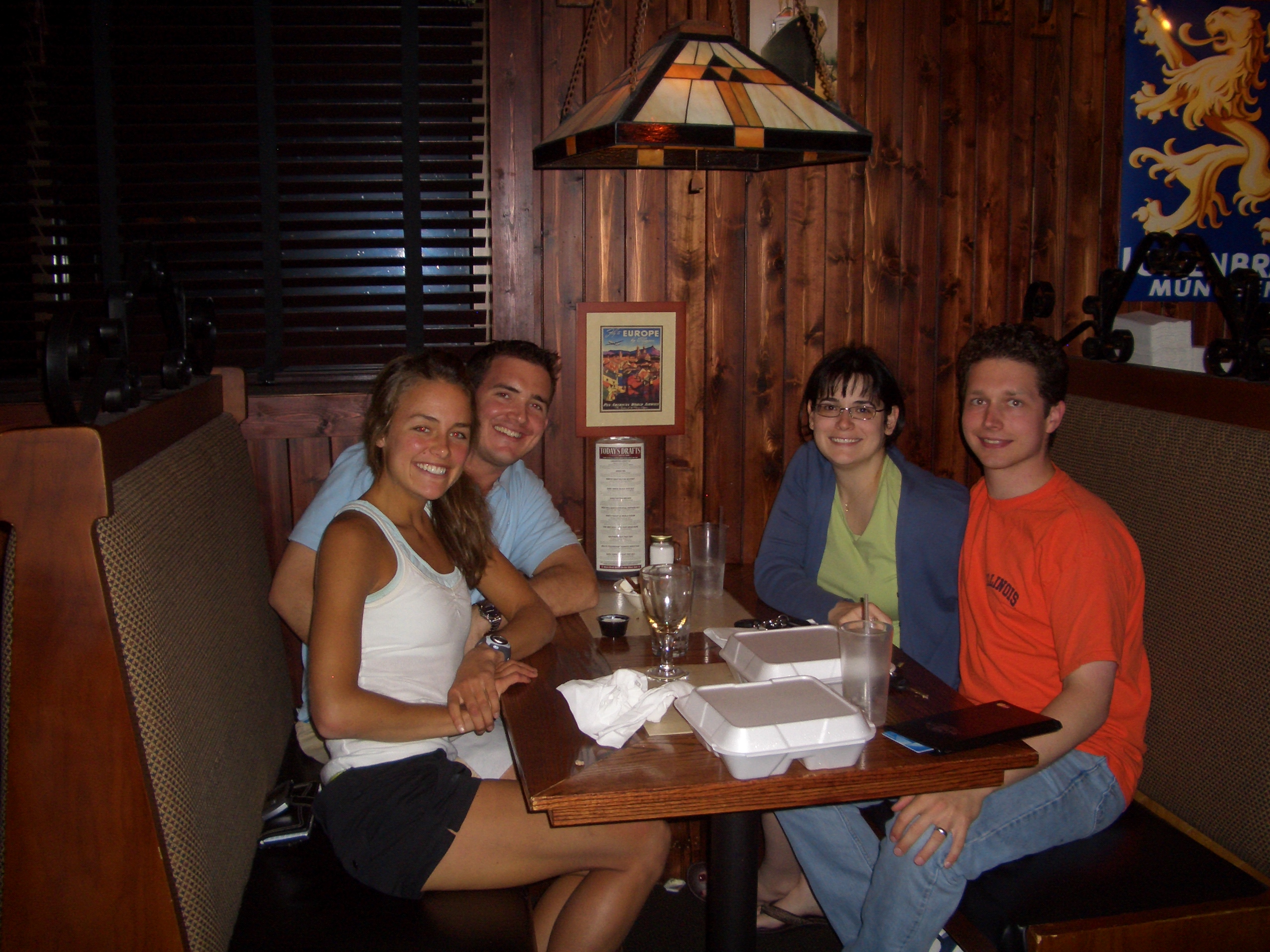 Danna, Aaron, Stephanie, and Gabe at the Bavarian Lodge.
We are going to Ravinia tonight to watch Hootie and the Blowfish. I have a TON of stuff to get done before then...I guess I should get started (it seems the packing isn't completing itself).
For those of you waiting on a reply to an email...I am a little behind (300 or so), but I will respond within the next week or so.