December 14
Today I went to a cookie/gift exchange. I took some of the Fudgy Oatmeal Cookies Alex and I made yesterday and brought home a variety of treats. I also ended up with two Pier One candles in the gift exchange. I have the perfect place for them!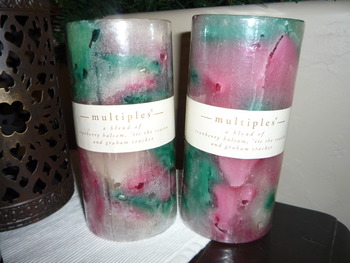 Please consider sending Jimmy a Christmas card.
Follow our other daily December activities. December 1, 2, 3, 4, 5, 6, 7, 8, 9, 10, 11, 12, and 13.
Here is a link to the 2009 Daily December activities.