Wednesday, May 26, 2010
Today was a day at sea. We played a trivia game and walked around the ship. We met some nice Canadians today. We also found some Americans and talked to them during a buffet. We have been going to tea time. They have cookies that Alex really likes.
While we were listening to music, Alex made friends with some ladies from Spain.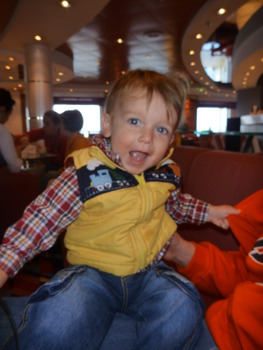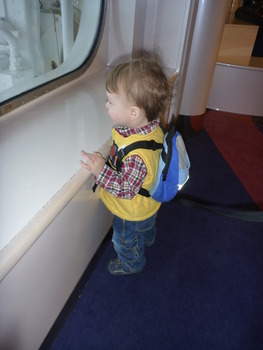 Alex loves looking out the windows on the ship. Today we could see some of the Swedish islands. As usual, he fell asleep during dinner.
After dinner we listened to some music. Alex found a waitress from Brazil that is now his girlfriend. :)
We also watched the beginning of an opera. Alex loved it, but he wanted to go to the front of the stage with the singers. So, we had to leave.
Next up: Sweden