Thursday, May 27, 2010
We started walking into Old Town from the ship.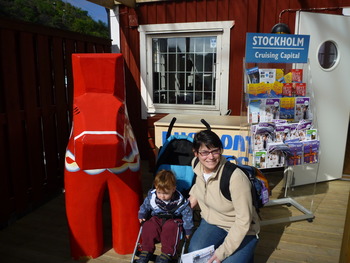 Dalahorse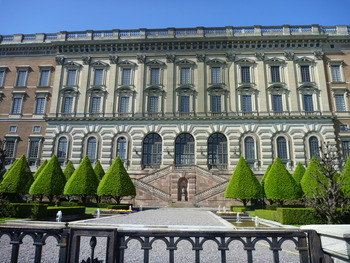 Part of the Royal Palace (it is huge). The trees look like we photo-edited them in to the picture.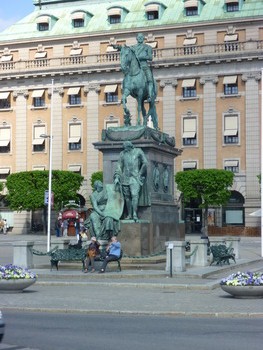 Statue and I believe the location where Gustavus III was assassinated during a masked ball in 1792.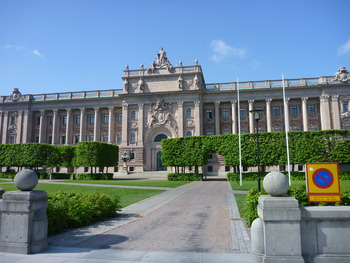 Swedish Parliament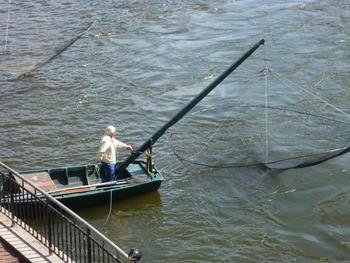 Fisherman bringing in his net.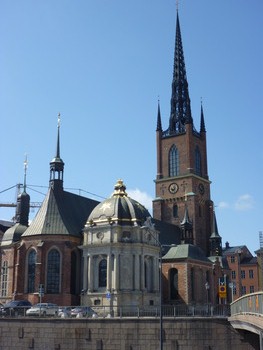 Riddarholmskyrkan church has been the burial place of the Swedish kings for four centuries. It is on Riddarholmen island (Island of the Knights).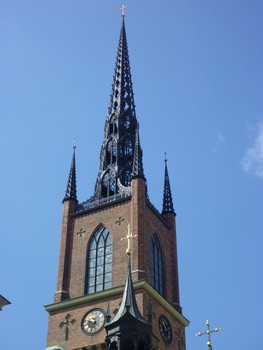 Cast-iron spire of church.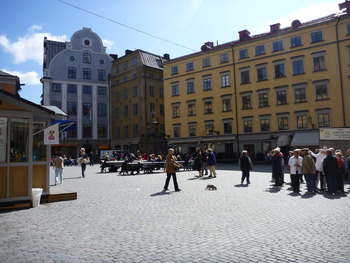 Stortorget (Great Square)
Location of the Stockholm Blood Bath of 1520. Christian II of Denmark stacked the heads of Swedish noblemen into pyramid. We actually walked back here again and had lunch on the square.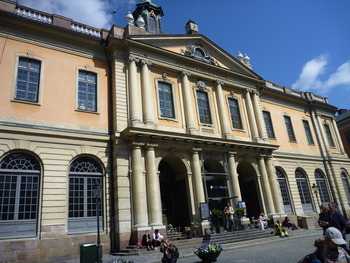 Also on the Great Square is the the building where the Nobel Prize winner in literature is chosen by the Swedish Academy. Here is fun little fact, in 1976 all of the Nobel Prize winners were from the United States.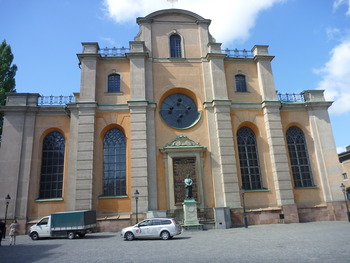 Storkyrkan
Church that is the location of coronations, royal weddings, and king christenings. The original St. George and the Dragon sculpture from 1652 is located here.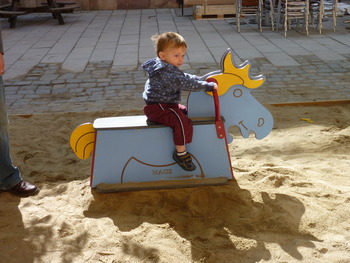 Alex playing in a park.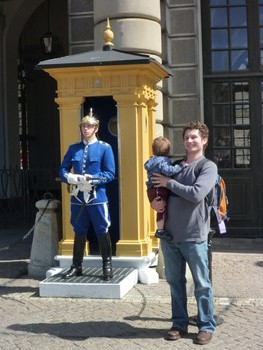 Royal guard, Alex, & Gabe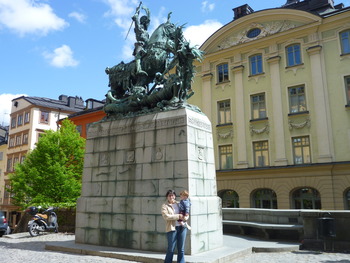 Replica of St. George and the Dragon sculpture.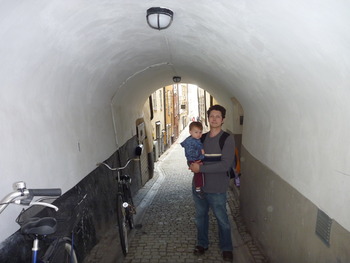 Some of the buildings along this street were built around the mid 1600s.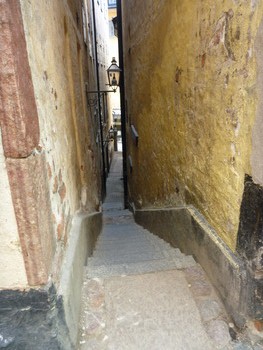 Mårten Trotzigs Gränd (the narrowest street of steps in Gamla Stan)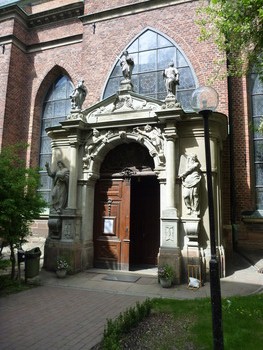 Entrance into Tyska Kyrkan, a 17th century German Church.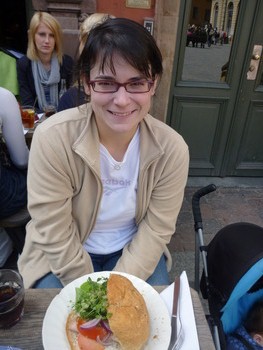 Lunch on the square.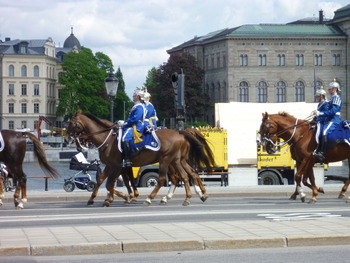 Royal Horses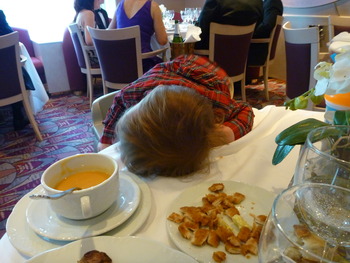 Alex at dinner.
Tonight we watched a magician. Alex loved the act, but after about 20 minutes he was ready to leave and did not want to stay any longer.
Next up: Finland