Ornament Exchanges
I participated in two ornament exchanges online. One was over at An Island Life and the other was through The Benner Daily.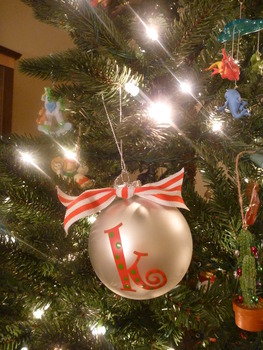 This ornament is from Stacey over at Stacey Says.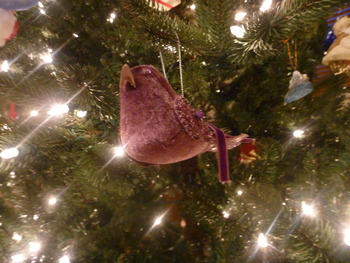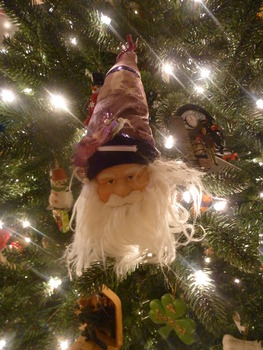 The two purple ornaments are from Jenny over at Jenny and the Princess Peonies...
I realize that our ornaments are pretty crowded on the tree right now. This is because the bottom portion of the tree is no longer considered usable space since it is within Alex's reach. So, the bottom four feet of ornaments have been relocated to the top portion of the tree.