Walking Around
I haven't posted an entry for about a week, but not much is going on. I finished reading Swimsuit by James Patterson. I really like James Patterson, but this was my least favorite book that I have read by him. This was not the book for my book club. I did miss the book club meeting this month. One of our neighbors babysits a little boy a few months younger than Alex. Her dad had a stroke, so I had to watch the little guy that she babysits. Fortunately, her dad is back home and is doing much better.
I don't think that I have posted this yet, but Alex has been proficiently walking for a while now (since the beginning of November). Here are a couple of pictures that Gabe snapped while they were playing outside.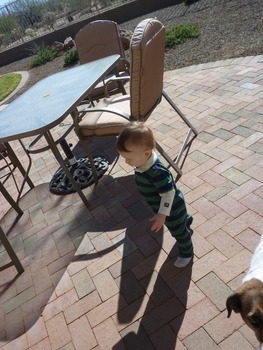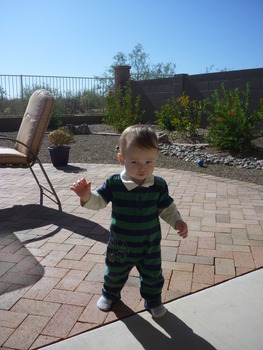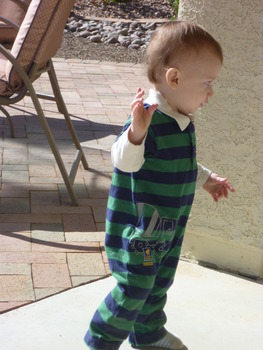 We are getting ready for Thanksgiving tomorrow. I need to check the turkey and see if it is still frozen. It has been in the refrigerator since last night. We only bought a 10 pound turkey, so hopefully it will thaw in time.