Las Vegas (Thursday - 10/01/09)
Today was another day full of classes for me. Gabe, his parents, and Alex all went to have their pictures made. This was their Grandparent's Day present. I will post some of the pictures once I get the CD. They also went to the MGM hotel to check out the lions.
When I rejoined the group, we went to the Fremont Street Experience. We had a yummy dinner at Tony Roma's restaurant and then we watched the laser light show. I also did a little shopping. I bought thank you gifts for the people watching our dogs and I bought us a Christmas ornament.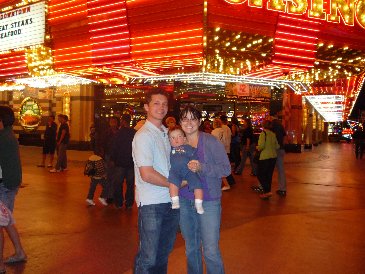 Fremont Street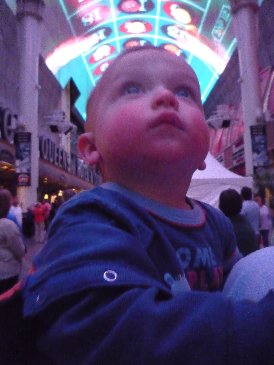 Alex loved the laser light show.