Las Vegas (Friday - 10/02/09)
Today was busy and fun. I headed off to classes in the morning. Gabe and Alex met me for lunch and a gondola ride in the Venetian. It was really fun, plus the water was clear and clean (unlike the water in the canals in Venice...they were gross). When we were in Italy a few years ago, a pair of my tennis shoes became wet with the water of the Venetian canals...they smelled like sewer after that I never was able to get the smell out of my favorite (discontinued) tennis shoe. I digress...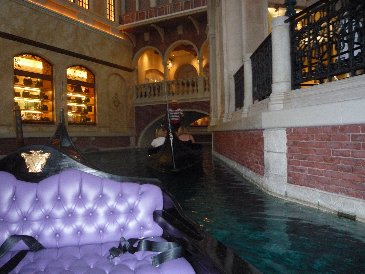 Gondola Ride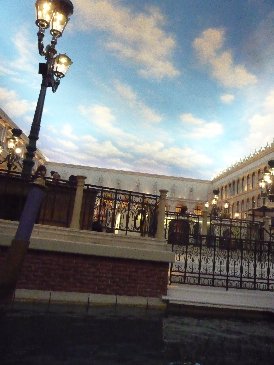 Gondola Ride
After lunch, I went back to more classes. Once they were over for the day, we all went to the Shark Reef Aquarium. Alex liked watching the fish swim around.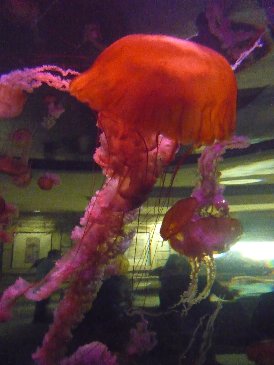 Jellyfish
After we had dinner, we put Alex to bed and Gabe's parents watched him while we went to see Criss Angel: Believe. I recently started watching Criss Angel: Mindfreak, so I really wanted to see his show in Vegas. Umm...I think I should just keep watching him on TV...or maybe not. I am glad that I went, but I was a little disappointed. Anyway, Gabe and I had really good time out together.