Krispy Kreme
Yesterday Gabe and I drove around Myrtle Beach. We found a Krispy Kreme with freshly made warm doughnuts until 2:00 a.m. So Gabe and I each had a warm Krispy Kreme doughnut. Writing about it now makes me want another one. We came back to the house and grilled. After dinner we went for a walk.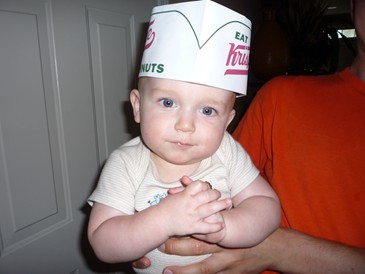 Alex modeling the Krispy Kreme hat.
Today we drove around Myrtle Beach and we went to the beach at Myrtle Beach. We also went to a scrapbooking store and I bought a couple of things. We came back to the house for lunch and then we walked out on the pier and went to the beach. Alex still likes splashing in the shallow areas of water that form when the tide comes in. However, he does not like going out in the ocean. He screams the entire time. He played in the sand a lot.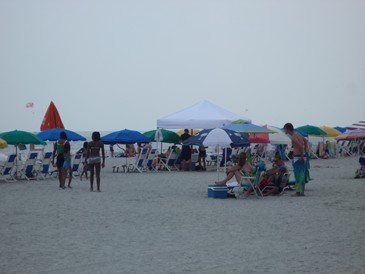 Myrtle Beach

Surfside Beach
We are relaxing right now.