Unbirthday Swap
I participated in the Unbirthday Swap over at Miya's. My swap partner was Sara and my swap package was awesome.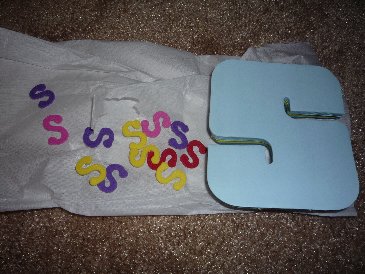 I love all things with the letter S. A notepad shaped like the letter S is awesome. I love all of the little foam S's too. They even have a sticky back.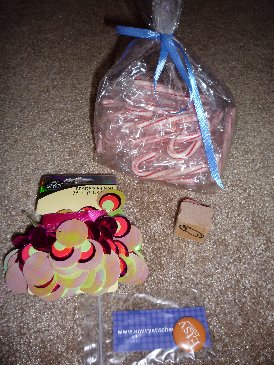 A huge bag of mini candy canes...yummy! I love the little diaper pin stamp. I will use it on Alex's scrapbook. The fancy ribbon will come in handy on my craft projects. The package also contained a cute little etsy pin. Stop by and check out Sara's shop and blog. Okay, I am getting ahead of myself. We aren't through my swap package yet.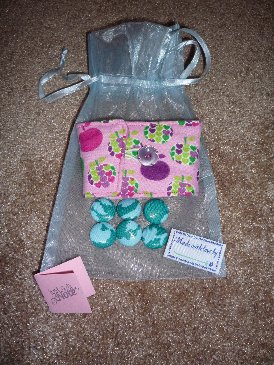 I love my coffee cozy (she made it). It came in a gorgeous bag. Too bad I didn't have it in Seattle with me :)
The cloth covered buttons were made by her was well. They are famous. She posted them on her blog.
A cute little card was also included as well as a tag to label a handmade item. I need to find some more of these.
A huge thank you goes out to Sara. My package was wonderful and I love it! I hope that you enjoyed yours.