Seattle & Tucson
We left for the airport really early. It is a good thing that we did. There was a problem with the computers at the airport and we were at the ticket counter for over an hour.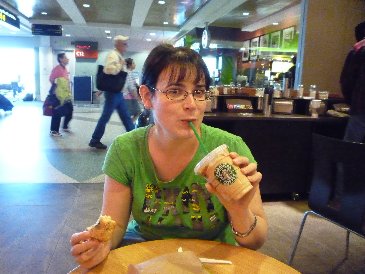 We were in Seattle, so here I am at a Starbucks with my Light Carmel Fappuccino.
Gabe's parents picked us up at the airport and we went out for dinner at Solaris. Now to start the unpacking. Luckily, Gabe has tomorrow off from work.