Animals
There has been quite a bit of animal activity around our neighborhood lately. We have a pet lizard. Okay, we don't really have a pet lizard, but there is one that thinks he is our pet.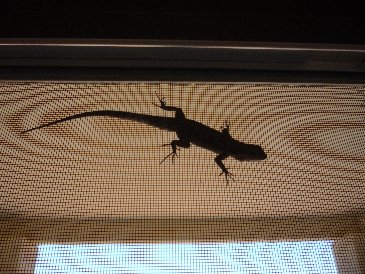 We have seen quite a few lizards on our walks in the evening. We have also seen rabbits the past few nights, but I left my camera at home.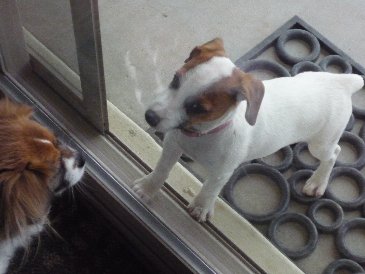 This little girl showed up in our yard. Elsa and Clara had a great time playing with her. Her owner found her before we had a chance to go to each house door by door to locate the owner (we were waiting until after we finished dinner).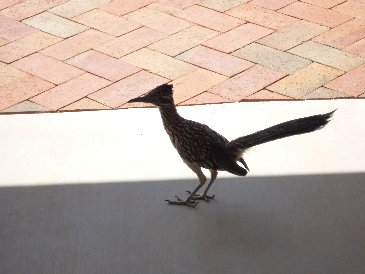 Roadrunner (I think). He hung out for quite a while and gave Alex something to look at for about an hour. He even pecked on the door a couple of times.

We actually saw a double rainbow on our walk, but the picture of the single rainbow turned out the best.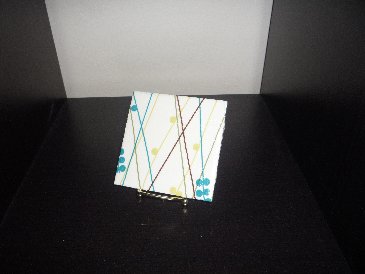 This picture is one of my coasters that I display (I know I promised a few of you a picture of how I display them.
I watched the movie Bride Wars this past week. It is actually a pretty funny movie, much more so than I expected. Two wedding obsessed individuals mistakenly have their wedding booked on the same day. Hilarity ensues.
We don't have a lot planned for the weekend. We are going to a party tomorrow and after that who knows. Maybe we will finish watching The Curious Case of Benjamin Button. We started it last night.