New Camera
I have a new camera! Gabe ordered one for me. I still miss my old camera.
We are still working on our house. Today the furniture repairman came today. He stayed from 9:30 a.m. until 4:30 p.m. repairing the damage to most of our furniture. Quite a few items were deemed non-repairable and we were given cash for them. I even helped repair a few pieces. The pieces I worked on were items that were not damaged by the movers and so he did not have to repair them. He gave me the supplies and showed me how to do it. So, I worked on a rocking chair and ottoman as well as a table and chairs set. He is out of Phoenix. If anyone is looking for a great furniture repair guy in the state of Arizona I can help you out. He actually covers the entire state and he is very reasonable.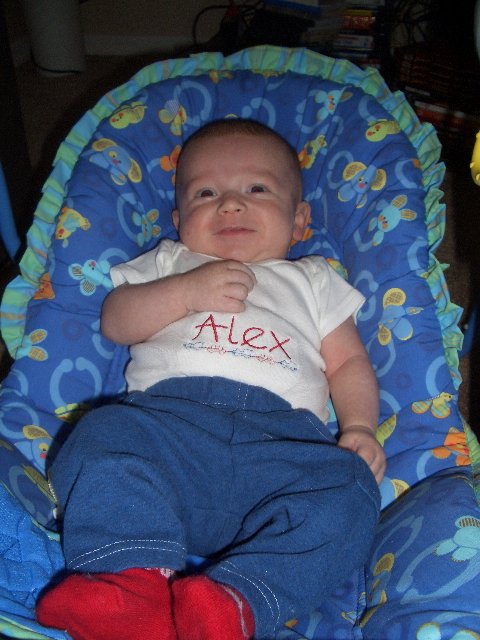 Alex in his swing.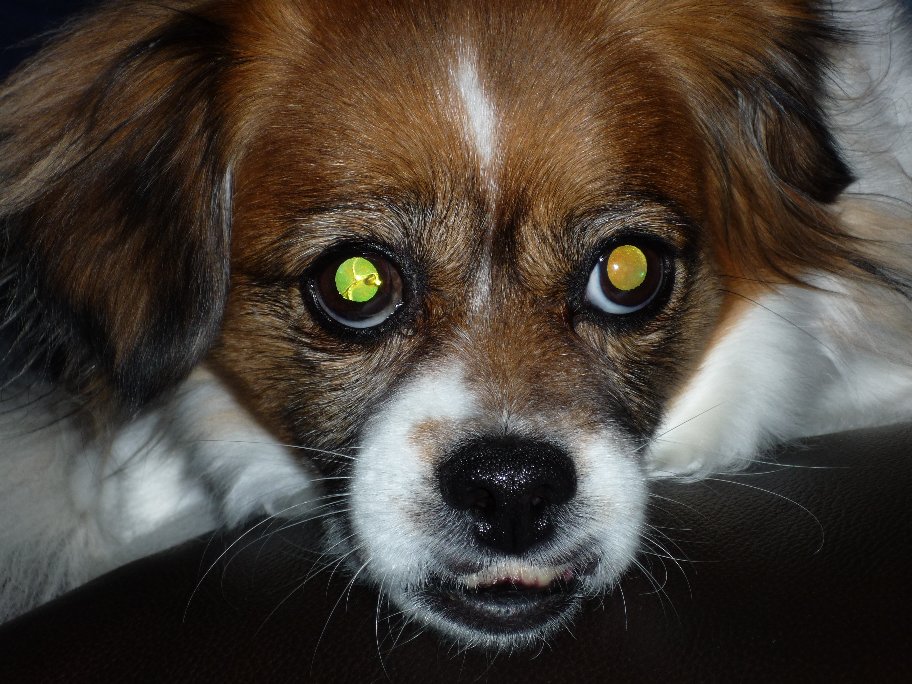 Elsa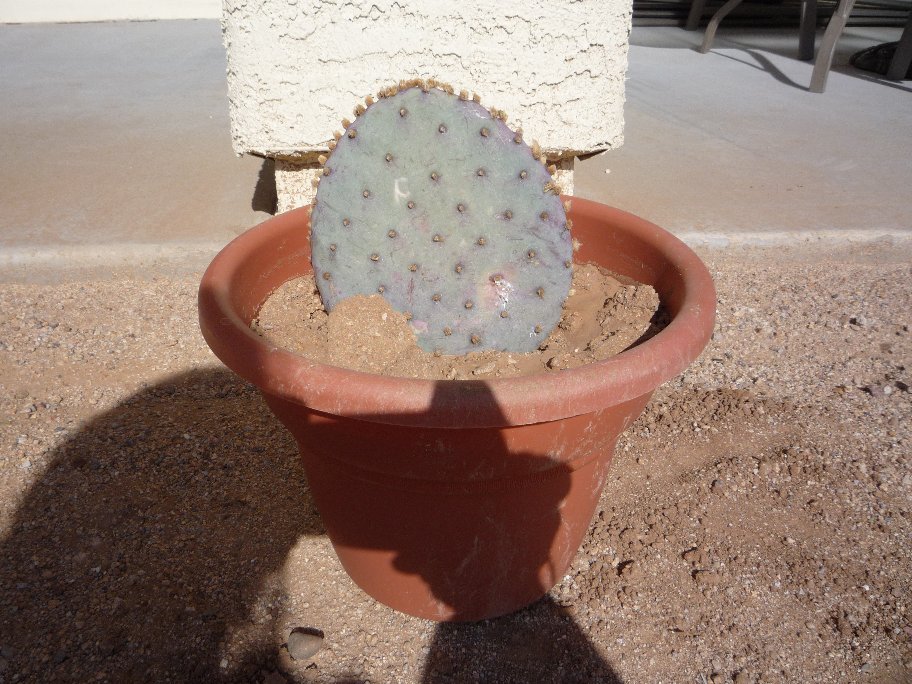 This is off of the prickly pear cactus from our front yard. It was broken and apparently you can just plant it and it will grow. We will have to wait and see.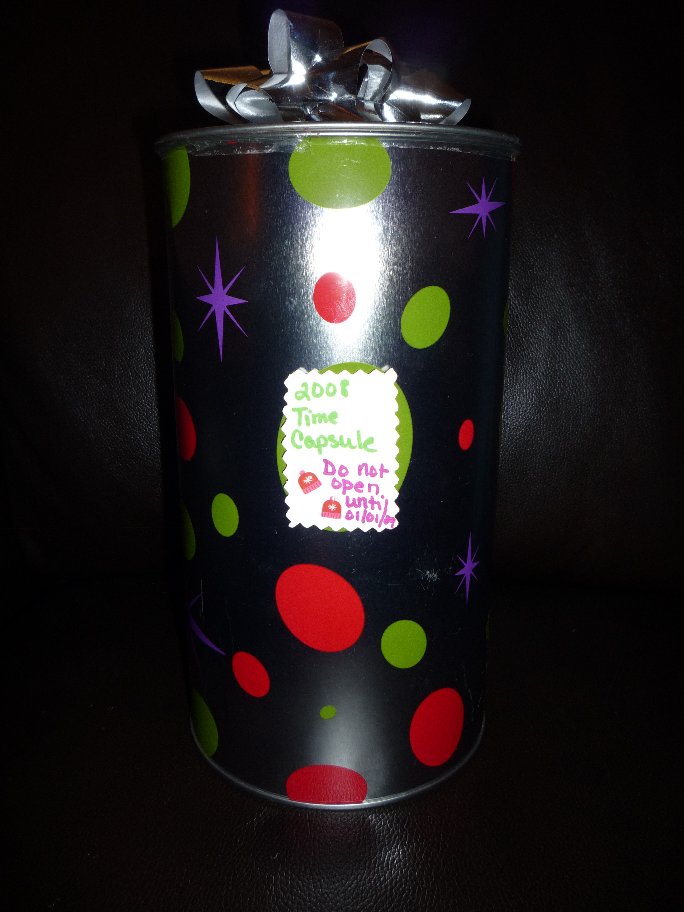 We used a gift container from Christmas to serve as our time capsule. We will open it on January 1, 2010.