Arizona Christmas
We had our Christmas in Arizona tonight.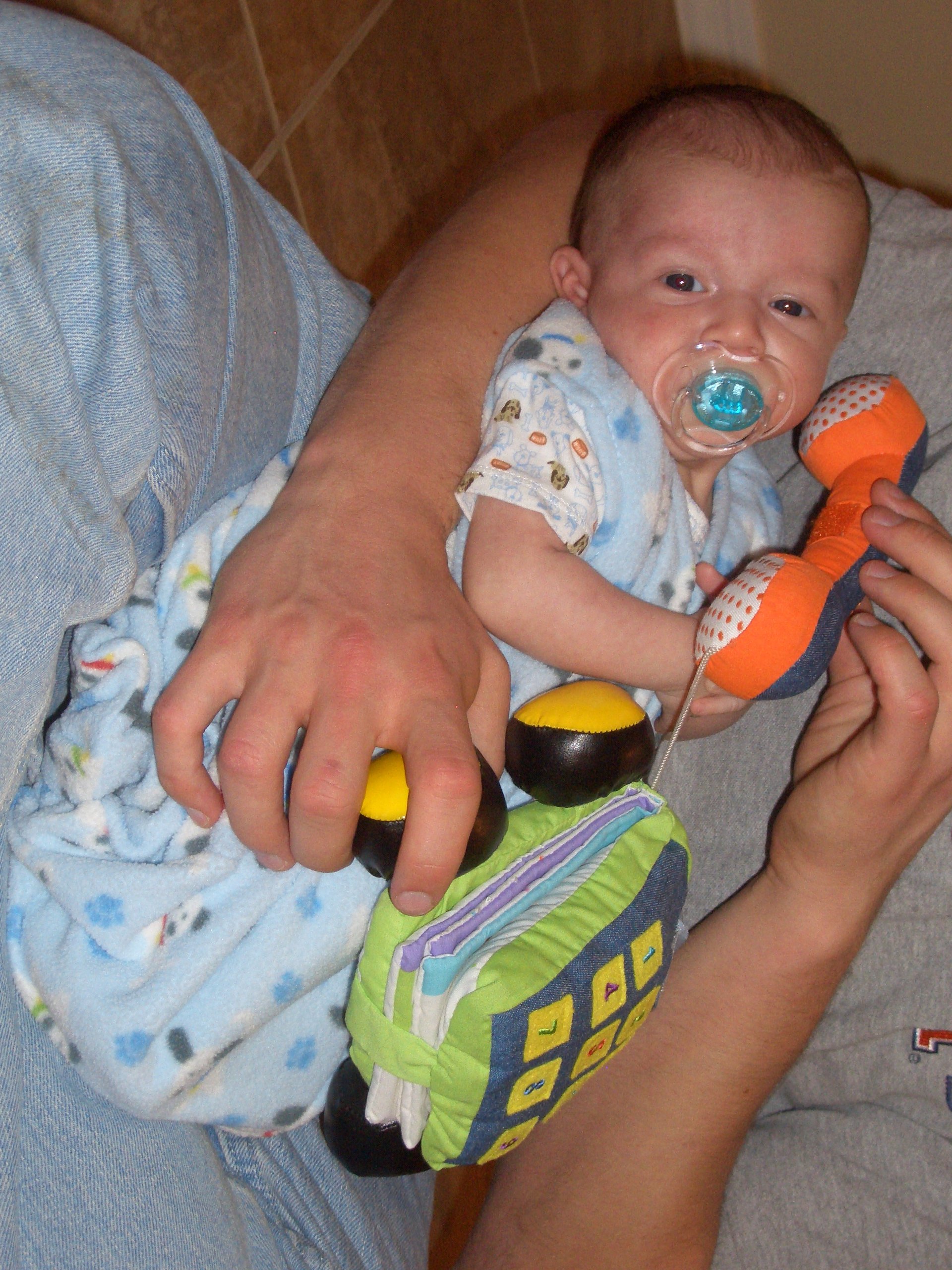 Alex "talking" on his phone book.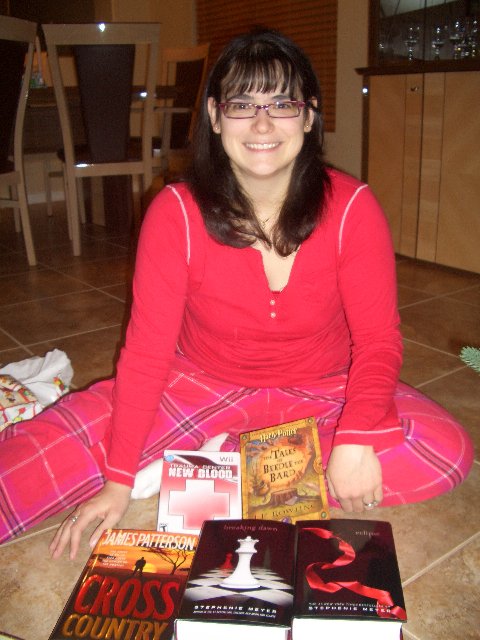 Me and my collection of books from Gabe.
We have to take the dogs to the kennel tomorrow. Unfortunately, we can't bring them with us to Illinois. The weather there is too cold for the dogs to transported in the winter and the summers in Arizona are too warm for them to fly out of Tucson. So, it looks like they will primarily be staying in the sunny state of Arizona.
We still aren't packed. I guess we will do it tomorrow. Our flight leaves on Saturday morning.