Alex Pics
Gabe went back to work today. He still has a few vacation days left, but we are saving them for doctor's appointments. I am going to see how much of an entry I can get typed in before Alex wakes up.
Over the past few days Gabe and I have watched The Golden Compass. I say over the past few days because I think we watched the movie about 30 minutes at a time. It was pretty good. It kind of reminded me of the movie Stardust.
We gave Alex his first bath on Friday, October 31. Umm...he wasn't really a big fan. I have read in several places that babies enjoy a nice warm bath. They must mean the actual bath because we gave him a sponge bath and I am pretty sure he thought it was some sort of weird torture method.
The house inspection is Wednesday. I don't think that I am going to go. We pretty much decided that Gabe will go to the inspection and after it is over Gabe, Alex, and I will go back so I can see the house. We aren't sure how long the inspection itself is going to take, so it will just be easier if I stay home with Alex. The landscaping has been completed for a while, but I don't seem to have a picture. Hopefully we will be able to take a picture of the outside on Wednesday.
This is a website that was pointed out to me by Emily (I think others have mentioned it in previous years). Unfortunately, I did not get it up by Halloween, but it is still fun. You can carve your own pumpkin. I have been catching up on all of my emails very slowly.
Finally...the pictures.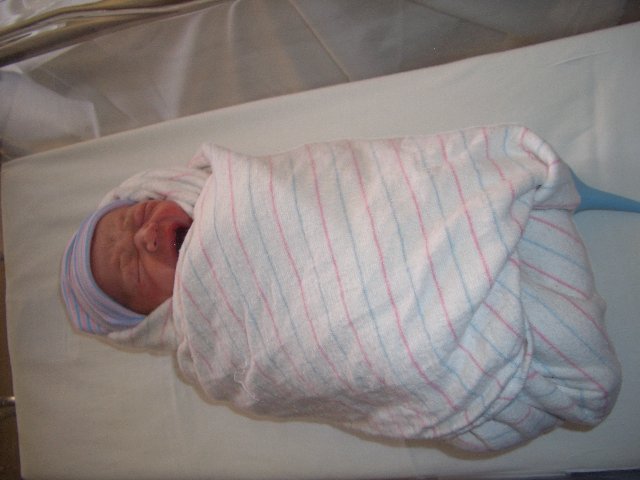 Alex right after being born.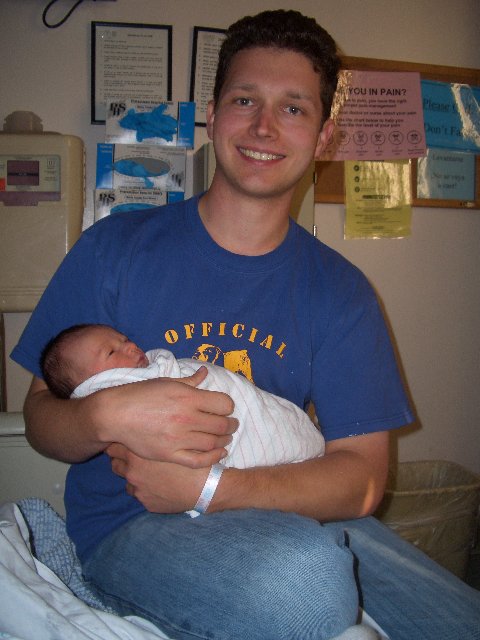 Alex and Gabe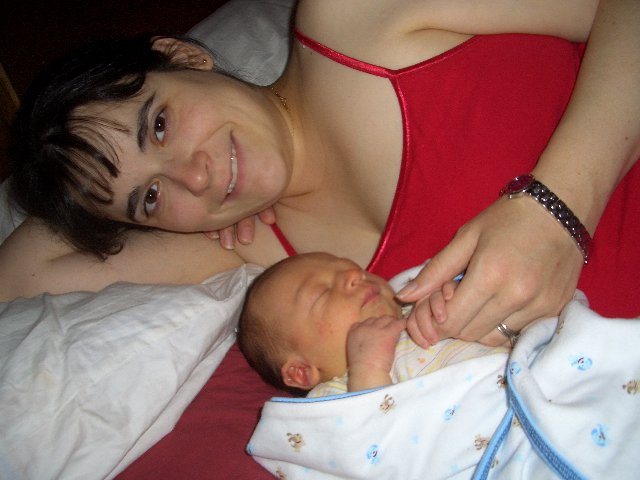 Alex and Stephanie..okay this one is for Nicole...see, I was there ;)
Speaking of Nicole, one of the gifts that she, Andrew, and Maddie gave us is awesome. It is called an itzbeen and it allows you to keep track of how long it has been since a diaper change, a feeding, and sleep. It even has an extra button to use for whatever you want. It is wonderful. I would highly recommend it to anyone with a newborn.
Don't forget to vote!