Arizona Part III
Our Realtor made it clear to each builder (we were only looking at new houses) that we had to be on a plane Wednesday morning. So, we didn't have time to go back and forth with offers and counter offers. So, Derek (not his real name), said he could call his broker to find out if our offer would be accepted. Derek also said that they could drop the price of the house $10,000. Gabe offered $9,000 less and Derek called his broker. His broker said that they would accept our offer and we would have all of the officially signed paper work by Monday, maybe Tuesday, but most likely Monday. We stayed for 2 hours filling out paperwork. Monday came around and we headed to Tubac, AZ and Tombstone,AZ. In Tubac we went through a museum. Tubac is a very artsy community. I would like to go back in February when they have their craft fair. You might have guessed it, Tombstone is an old west town. It was pretty fun to walk around and see everything.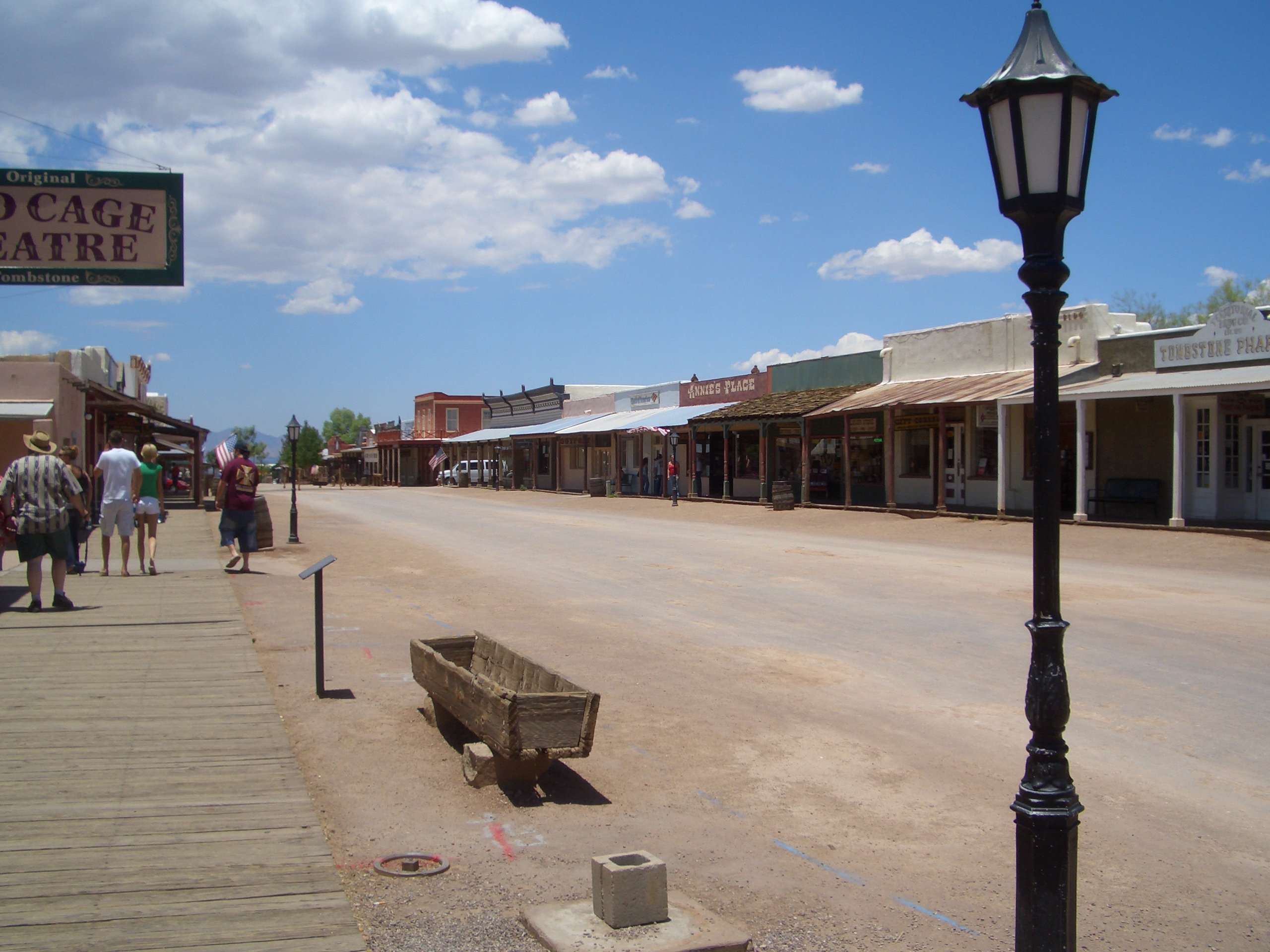 Tombstone, AZ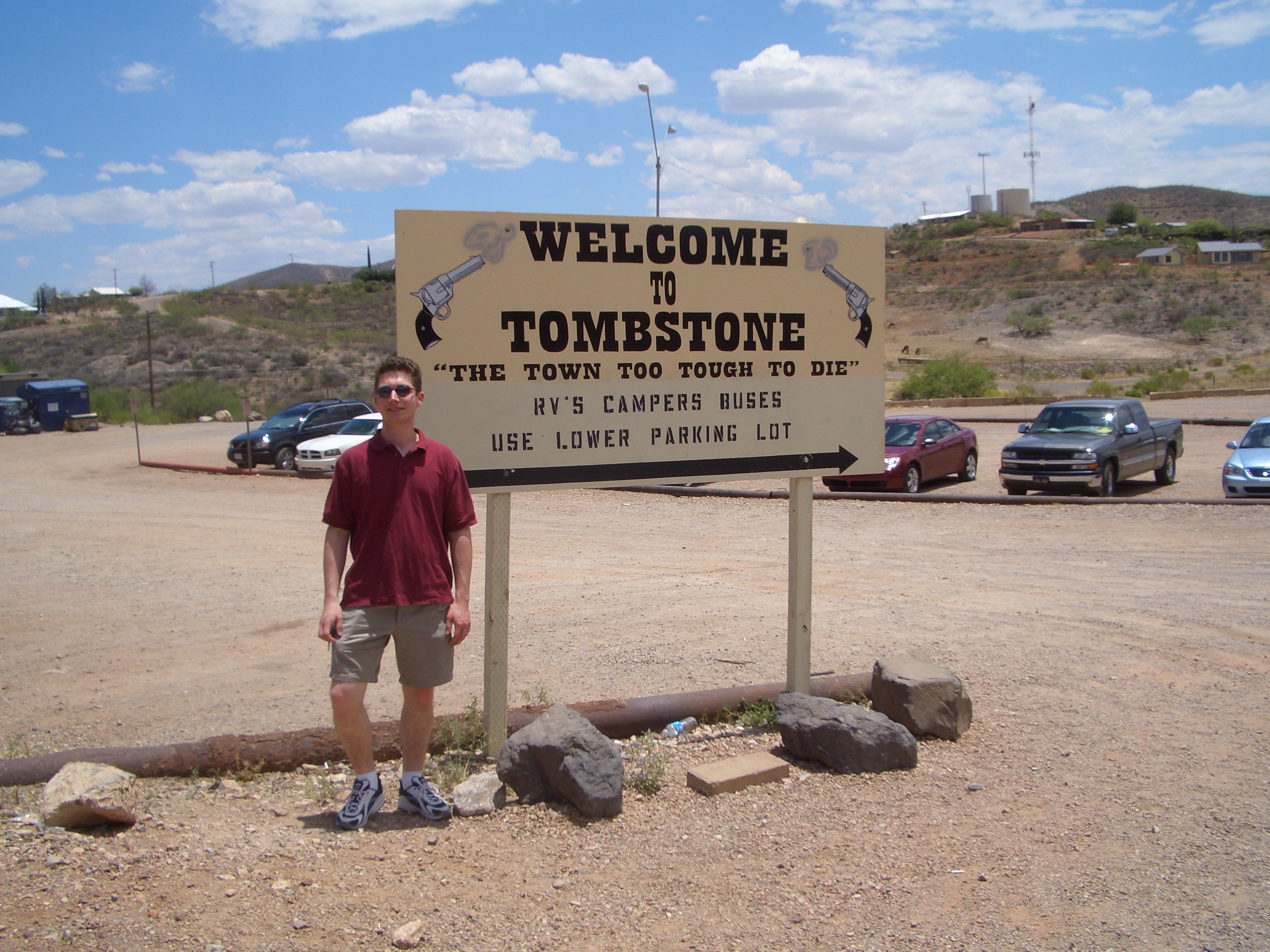 Gabe in Tombstone.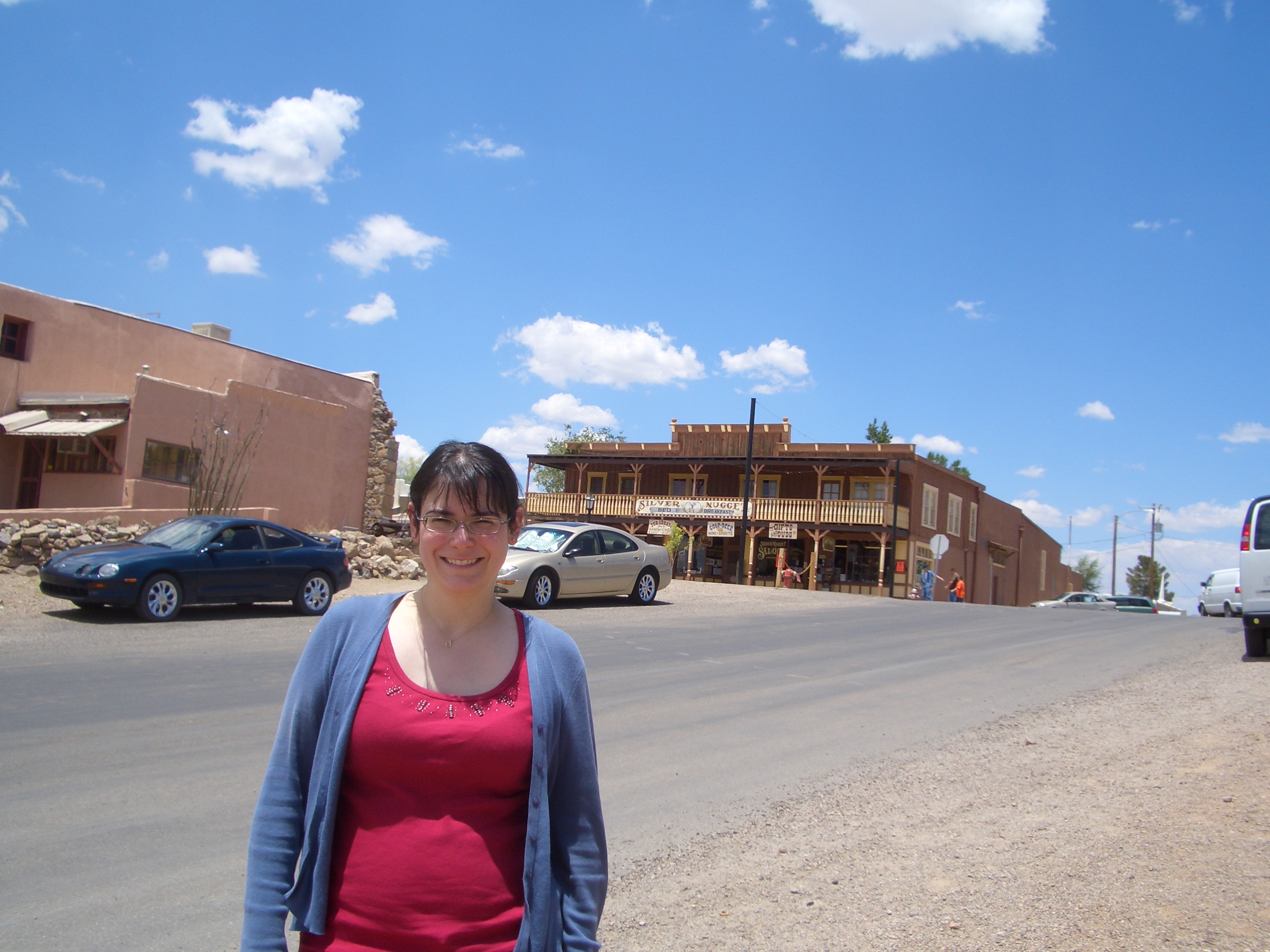 Stephanie in Tombstone.
We headed back to fax some documents from the builder's office. While we were there I asked Derek for the signed paperwork. Derek informed us that it would not be ready until Thursday! What? I reminded him that we were leaving Wednesday and we were originally told that the paperwork would be ready by Tuesday at the latest. Derek said nope, Thursday. Whatever! We faxed our stuff and he gave us the key to house so we could take pictures of the rooms and measure the rooms. We called our Realtor. His parents are also Realtors and they happened to know the broker. So, they called in order to speed up the process. Around 5:00 p.m. on Tuesday (we are leaving to come back on Wednesday) they called our Realtor to let him know that they wanted $9,000 more. This really bothers both of us since they had already "accepted" our offer of $9,000 less. Gabe wanted to look at more houses by this builder and I reluctantly agreed, but I told him I didn't want a house from them anymore. After looking at a few more houses (we didn't like them) we asked Derek if we offered the $9,000 more on the original house it would be ours, right? Um, no. Derek said that they could still ask for more money! Our Realtor chimed in with you made a counteroffer. So, that if we pay that amount then we should get the house. Apparently it doesn't work that way with this builder...they never put the counteroffer in writing! So, around 5:30 p.m. we head out to another builder, Pulte, to look at their homes. We avoided them previously due to the time frame of a finished house. We are looking to move in mid-July and the earliest house would be completed at the end of August. We liked both of the houses that we saw. One would be ready at the end of August with no customization options and the other at the end of October/beginning of November with full customization options. I must end the story here...I will continue later.