Arizona Part II
I finished unpacking and picking up our house. Now I am doing some laundry...I was finished with it a few days ago, but our hamper was full again. Gabe is mowing the lawn, so I decided to write a little more about our adventures in Arizona.
We woke up Thursday morning and started getting ready to leave. We had to leave the house with everything in order since they might show our house while we were gone. We had around 15 minutes to find a UPS drop box. After searching our suburb we had no such luck and decided maybe the airport would have a drop-off location. Commercial planes ship cargo right? Well, apparently the box to drop off packages was removed about a year ago. So, I placed the meds in my checked luggage. They are liquid so carry-on wasn't an option...I had packed them in a pound of packing tape and they weren't coming out of the box anytime soon. After getting through security I called my Dad and told him to take the dog to the vet and I would just pay him for it when I get back. Elsa had already been to the vet for allergies...they started acting up. We got on the plane and arrived in Tucson around noon. We looked at houses all day until 6:30 p.m. (8:30 p.m. Central Time - Tucson is 2 hours ahead of my local timezone right now). We were both tired and went back to eat and shower. We decided to meet the Realtor around 10:00 a.m. (basically so it would feel like I was able to sleep until noon). However, Gabe and I were both up at 5:58 a.m. and we could not go back to sleep. We looked at houses all day on Friday as well. Then we ventured to Green Valley, AZ on Saturday to take a look at the Pecan Groves and the Pecan Store.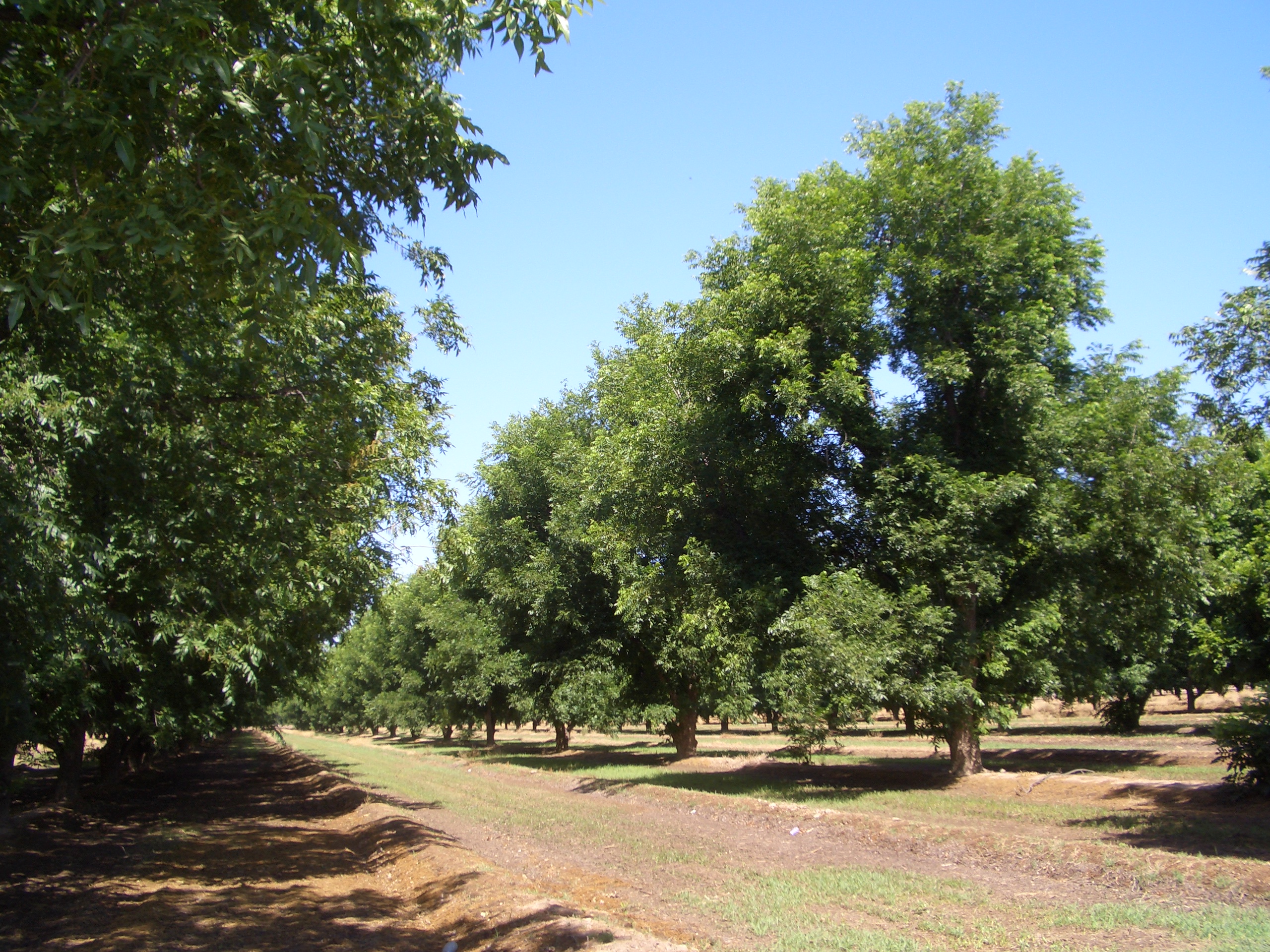 A very tiny portion of the pecan grove.
Saturday we also discussed what we saw and decided to make an offer on a house on Sunday. We had the decision narrowed down to two houses and we went back to each house to "see what they could do for us". The story ends again...Gabe just came in and we are going to eat.