Saturday, May 29, 2010
Today we went on the city tour of St. Petersburg, Russia. They were having their city celebration. St. Petersburg is 107 years old. Police were everywhere. The were literally lining the streets. St. Petersburg is comprised of 47 islands and has 60 bridges connecting them.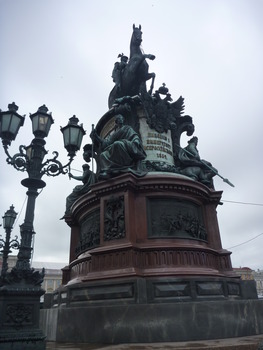 Nicholas I statue in St. Isaac's Square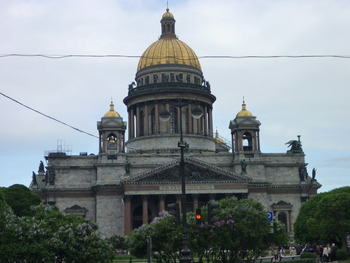 St. Isaac's Cathedral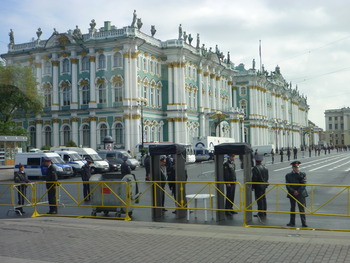 The Winter Palace (part of the Hermitage)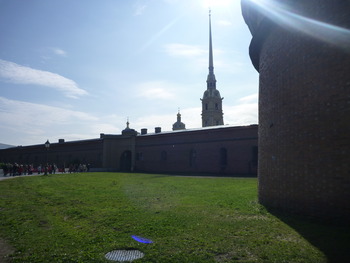 Peter and Paul Fortress. The royal families are buried in the Cathedral that is located here.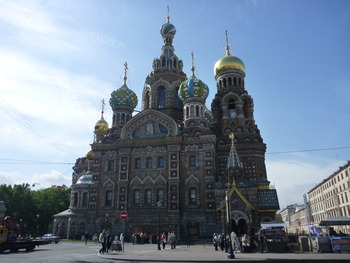 Spilled Blood Cathedral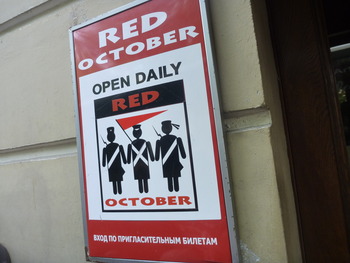 We went to the "Red October" gift shop. It is also the name of a good Tom Clancy book that was made into a movie. They were serving free coffee, tea, and vodka.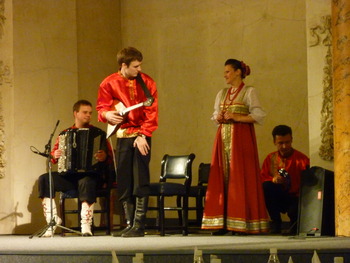 We had lunch at a palace and we watched Russian entertainers.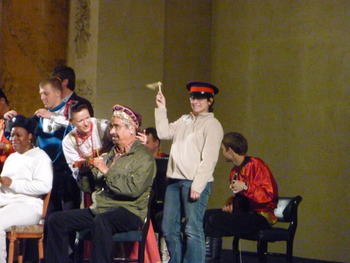 Russian Folk Band. I had my training in Russia.
The next stop was the Hermitage. Our guide told us if you spend one minute at each piece of art, it would take eleven years to see everything.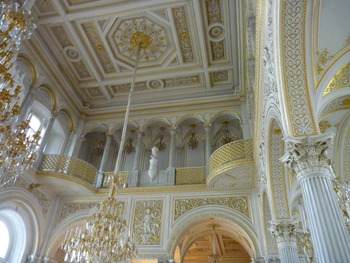 One of the rooms.

Alex liked looking out the windows at the city celebration.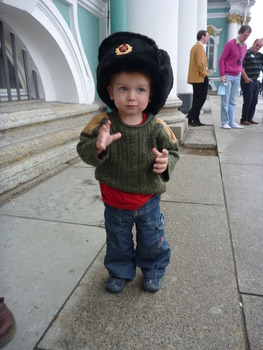 Alex in his new hat.
Next up: Day at Sea