Apple Picking & I Won!
Tuesday, I went to DA's house and did a little scrapbooking. Wednesday, KG came over and we scrapbooked. Thursday, KG came over for dinner. Friday, I went to DD's and scrapbooked for 3 hours. I finished January and February 2009. Yesterday I ordered the pictures from March and April 2009 so I can scrapbook them once I get the chance. Friday before I went to DD's house, I took a few pictures of Alex.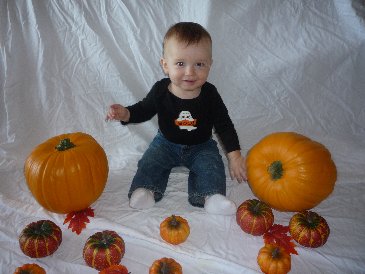 Alex and pumpkins.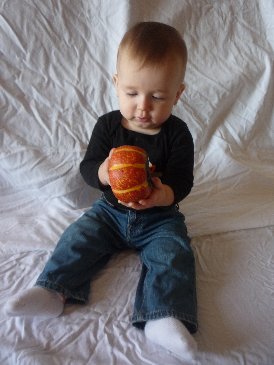 Alex examining a small pumpkin.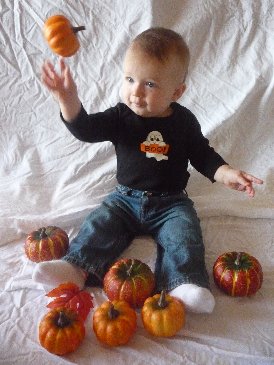 Alex throwing a pumpkin.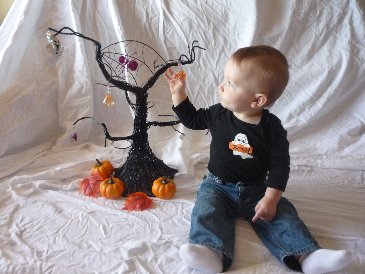 Alex and spooky Halloween tree.
On Saturday, Gabe, Alex, and I went to Apple Annie's, but not before getting the windows tinted on my car. The tint makes a huge difference. We had lunch at the orchard and then we picked apples and asian pears. We ate our apple pie and ice cream after we picked the fruit. We went to the vegetable garden next. They have pumpkins, but those aren't available until October. We bought bell peppers and some squash.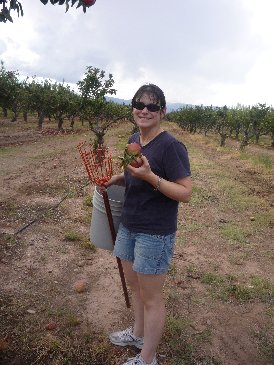 Stephanie picking apples.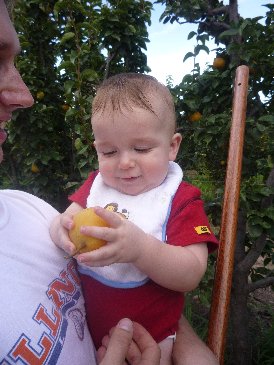 Alex and his pear. He picked it...sort of. Gabe was holding him and picking a pear. Alex hit a pear and it came off the of the tree.
On the way back from the orchard, we stopped off at a vineyard. I really wanted to see the rows of grapes. I tried a grape and they were really sweet.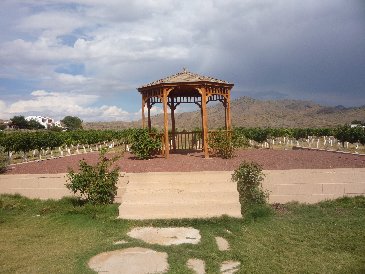 Coronado Vineyard
Today we ran a few errands. Now we are watching a little TV before heading off to bed.
I also won a giveaway over at An Island Life. I am the proud owner of a Squirt Baby Food Dispensing Spoon from Boon Inc. This spoon will come in handy while we are out and about. The spoon holds baby food and squeezing it dispenses the food. No mess! Thanks to Boon Inc and An Island Life.