Beach
Yesterday was crazy. We were delayed three hours on our flight from DFW. Once we arrived, we sat on the plane for a while waiting on a gate. So, instead of arriving at Myrtle Beach around 10:00 p.m. we showed up at 2:00 a.m. Everyone was in bed. We quickly jumped in the shower and went to bed after 3:00 p.m. Alex didn't want to go back to sleep.
We were up this morning at 7:00 a.m. (4:00 a.m. Arizona time). Alex decided the sun was up and it was time to rise and shine. After breakfast, we headed to the beach. We had a blast. Alex didn't like being in the ocean, but he loved splashing around in the water had had collected in a shallow area.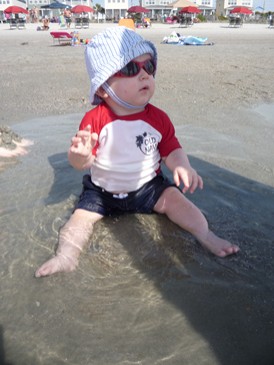 Nicole and I rode the waves like professionals. Okay, really we let the waves crash into us, but it was a lot of fun. Ryan and I built a sandcastle.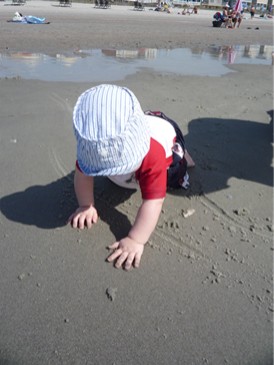 We came back for lunch and now we are all relaxing. The little guys (and some of the big) are taking a nap. I think we are going to a seafood buffet for dinner.