Getting Ready for Alaska
Amy came over to watch the American Idol singing competition between Adam and Kris on Tuesday. It was a lot of fun. She had to work late on Wednesday, so she was unable to make it for the final episode of the season. I must say, though I like Kris, I still think that Adam should have won. I also wanted Gilles to win Dancing with the Stars. I guess Shawn was pretty good too.
Gabe's parents arrived on Wednesday. They are taking a vacation of their own while staying in our house while we are gone on vacation. It should work well for everyone.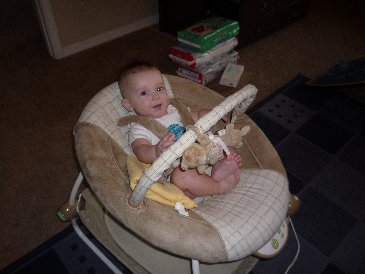 Alex helping me pack. He had his own suitcase, half of mine, and part of Gabe's. All of this was in addition to a large diaper bag and half of the carry on.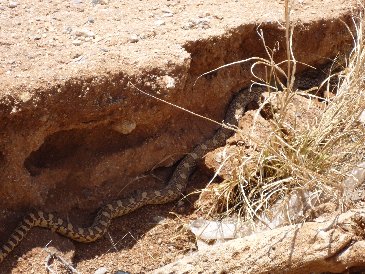 Picture of a snake that was in the desert behind our house.
I managed to get my hair cut on Friday. Gabe had his hair cut as well. His didn't take quite as long as mine. We drove to Tucson and they dropped me off for my hair cut. While I was there, they went to Sam's, World Market, and Gabe managed to get his hair cut. They came back to pick me up and they were just starting to wash my hair (the girl was really running behind). It usually takes about an hour, but this time I think it took over two. We were all starving and went to Jason's Deli for dinner. Every time that Gabe and I go, I always say I am going to get the salad bar, but I never do. This time I did and it was yummy. Off to Canada tomorrow.