Baby Shower & BBQ
Yesterday, Gabe, my parents, Alex, and I went to lunch at 17th Street Bar & Grill. My mom had a few things to pick up in a town about a half an hour from where they live. She had a baby shower for some of our family members and friends. So, today we saw quite a few of my family members and a lot of them met Alex for the first time. We had a really yummy cake and cookies.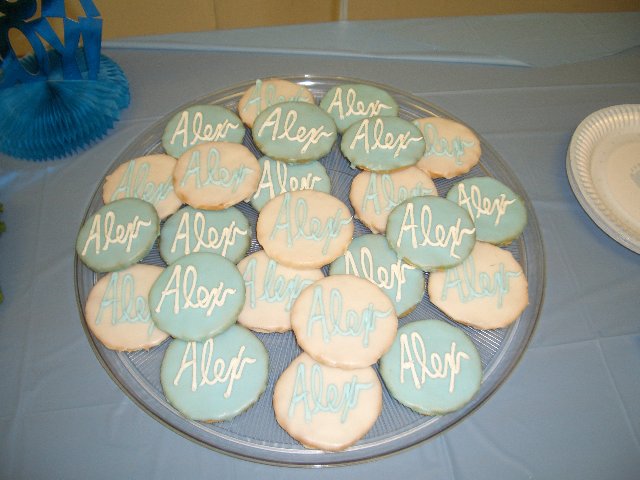 Alex cookies

Diaper cake that Brandi made.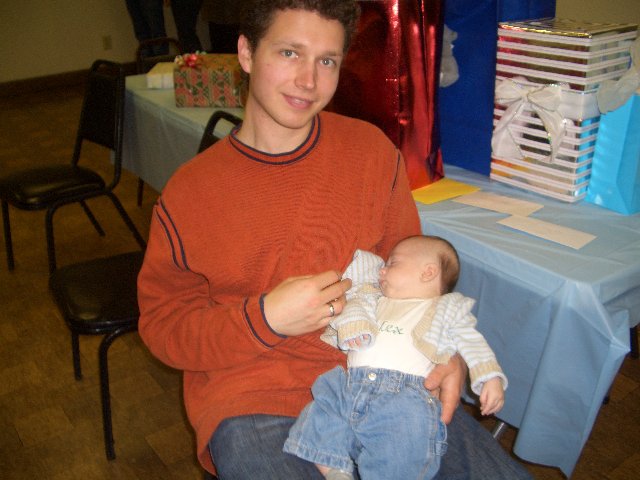 Gabe & Alex at the shower.
We came back to my parent's house and watched the Gridiron Gang. It is about a probation officer that decides to start a football team the inmates of the juvenile detention center. Some were in rival gangs. They all had to play together as a team. It was a great movie.