Zoo
We have been really busy this past week. Gabe will come home from work and we will leave to do things and get back around 9:00 or 10:00 p.m. I am really looking forward to Thursday. We have absolutely nothing planned!
We finally know the estimated completion date of our house...November 18th! This is 16 days after the original date we were given. I guess it is better than being 6 months behind. The part that really sucks is our house will be ready on November 5th, but we can't move in until the 18th. They build in the extra time in case they need to do anything to the house. We will get walk through it on the 5th though. I can't decide if seeing it completed on the 5th is a good thing. It will be sitting there for 2 weeks teasing me because I can't move in.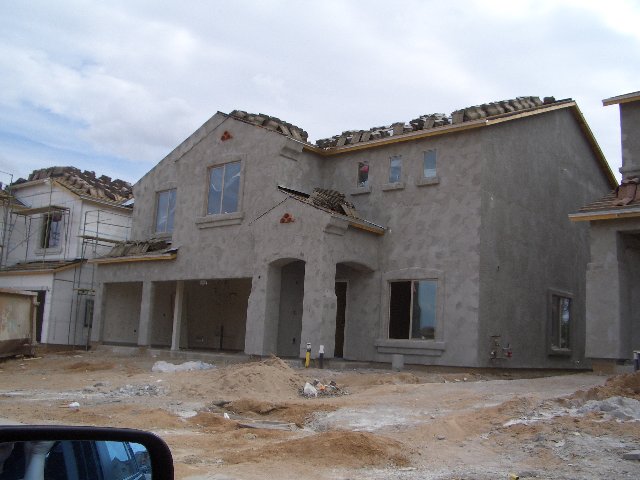 Our house with stucco. Now they are working on the inside, so there won't be many changes from the outside until they paint and do the landscaping.
Gabe and I went to the Arizona-Sonora Desert Museum. Basically, it is a zoo. It is actually a lot of fun. We weren't able to see the entire area on our visit, but we joined as members so we can go back as often as we would like. I really wanted to see the javelina's but they were off exhibit...maybe next time. Gabe and I encountered one while we were walking one night, so I would like to see them in a safer environment.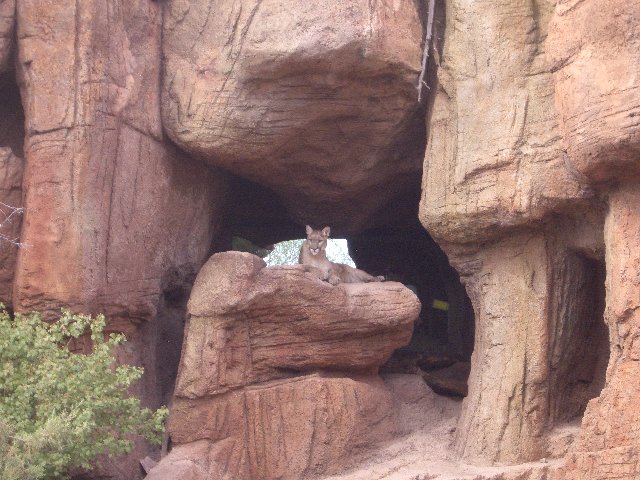 Mountain Lion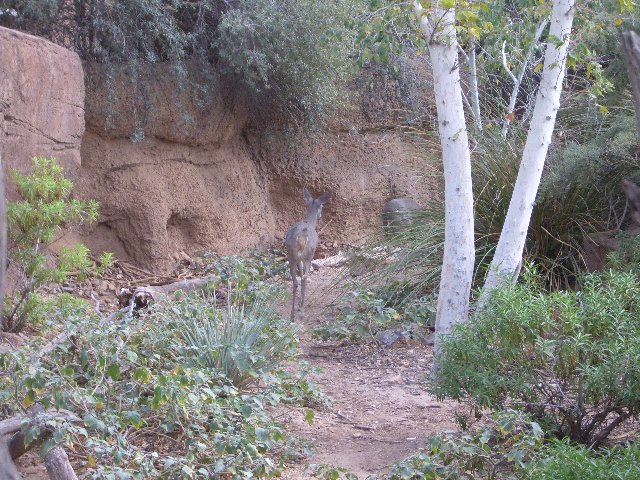 White-Tailed Deer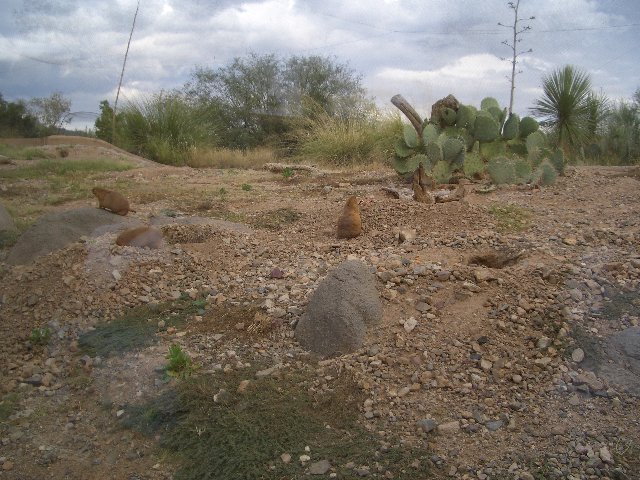 Prairie Dogs...I just love these little guys.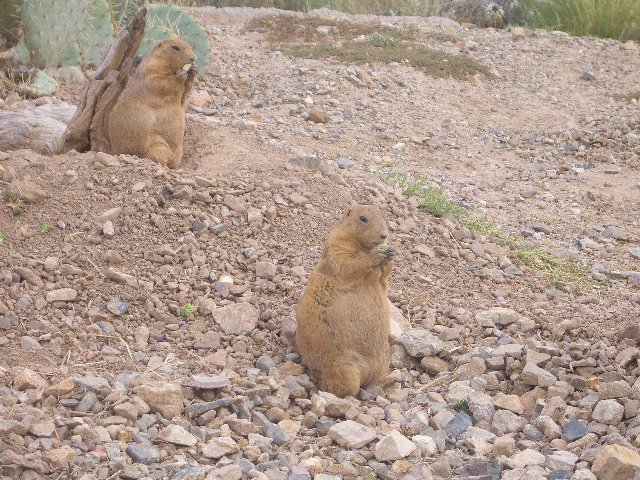 Another Prairie Dog Picture.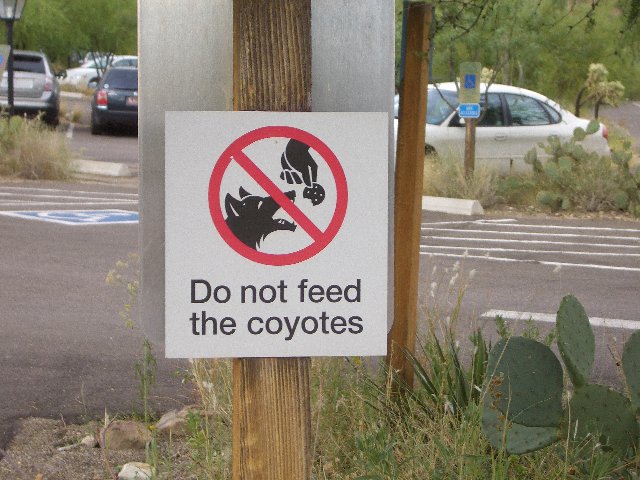 This sign is in the parking lot (the museum is in the middle of the desert). I guess you can't feed the coyotes chocolate chip cookies.
Gabe and I went to Taco Bell the other night. We eat there maybe twice a month. This time was little different. When we walked in there was a sign that said "No Soft Tacos". So, when we were at the register I asked the person when they would have soft tacos again. He said they didn't know. They have a new regional manager and they really screwed up the last order for supplies. There were no napkins out, they were out of those too. A few people went to the rest room and came out looking for toilette paper...they were out of toilette paper! They were also very low on their packages of sauce. Maybe they need to go back to the old regional manager. I could always have a soft taco and napkins when they were in charge.
Sunday Gabe & I took the concealed carry weapons class. I really, really liked the instructor. The class is comprised of lecture, a written exam, and a practical where you have 10 shots to hit your target 7 times. Both Gabe and I passed all of the class and we both hit the target 10 out of 10 times. The cool thing is we can go back to the range and practice whenever we like. We liked the class so much we signed up to take the more advanced class. The entire thing was over 12 hours with 2 hours of driving. Some of my family is excited about taking the class.
I know the official registration date for Illinois is October 7th, but just in case you don't make it today you can still register during the late registration grace period which runs until October 21.