A Lot of Movies
Gabe and I (okay, mainly I) have been watching a few movies lately. We watched Walk Hard: The Dewey Cox Story. Umm...didn't like it. I expected to laugh a little more. Just watch Walk the Line. You might not laugh, but it is a good movie. We also watched Smart People. I thought it was going to be a comedy. We did laugh a couple of times, but again not what I expected. Made of Honor I watched without Gabe. It reminded me a lot of My Best Friend's Wedding. A guy is friends with a girl and he decides they should be together but she is already engaged to someone else. I don't think I will be watching it again, but it was worth watching once. I really like The Lost Boys from the 80's. So, when I found out there is a sequel I rented it. The Lost Boys: The Tribe started out with music from the original, but the movie just wasn't as good. It was a good movie, just not as good as the first. The Scorpion King 2: Rise of the Warrior was pretty good. I actually liked it a little better than the first Scorpion King movie. I am currently watching Drillbit Taylor. It is okay, but not worth watching again. Three boys hire Owen Wilson as their body guard to defend them against a bully.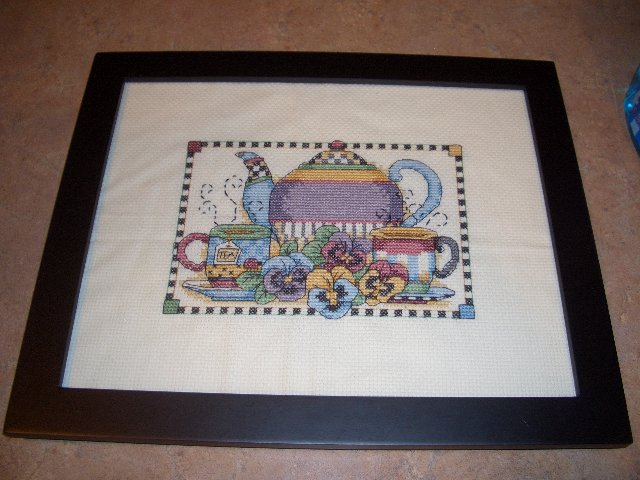 I finished another counted cross stitch. Again, this one is a Christmas present for one of my grandmas.
I have 21 things left on my list for today. I need to get back to it...I will be happy if I can complete 9 of them!